10-03-2016 06:35 GMT / 01:35 EST by Serebii
This update may be amended throughout the day so be sure to check back. If you have any ideas for the site, be sure to send them in
With Pokémon Sun & Moon revealed, and the Chatroom has been rife with discussion while the WiFi Chatroom has been a place for battles, trades and Friend Safari hunting, so be sure to visit them. Our Forums have also had these discussion and are a bustling trade and competitive section for the games. Be sure to like our FaceBook Page.
Last Update: 12:45 GMT
Edit @ 09:35: Japanese Pokkén Championships | Edit @ 12:45: Episode Pictures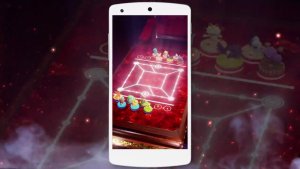 In The Games Department
Pokémon Komaster
The Pokémon Company has uploaded a trailer for a new smartphone title called Pokémon Komaster (ポケモンコマスター, possibly translated as Koma Star), developed in collaboration between The Pokémon Company and HEROZ. Full details of this game are not currently known but it is said to combine Pokémon and Artificial Intelligence. HEROZ as a development team often build AI for Chess & Backgammon games. It is due for release in Japan in Spring 2016 on iOS and Android Devices.
Edit @ 07:00: Some further details have been released. It is a strategy board game on the mobile devices where you collect virtual figures, each with their own unique attributes, to make a deck and try to defeat your opponent. It is 1 Player, but has online play, and free to play, having some purchases within the game software.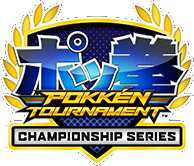 In The Games Department
Pokkén Championship Series - Japanese Qualifiers
The Japanese entry competitions into the Pokkén Tournament World Championships have been revealed. It has been confirmed that there will be competitions in both the Osaka and Chiba prefectures of Japan with the goal for players to earn an invitation to the Pokkén Tournament World Championships in San Francisco on August 20th. Players will be using the special Pokkén Tournament dedicated controller, with controllers provided by the event organisers
On May 15th 2016, a competition will be held in the Intex Osaka Building in Osaka and on May 21st & 22nd, competitions will be held in the Makuhari Messe Exhibition Hall 3 in the Chiba Prefecture.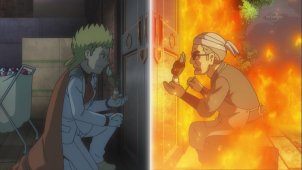 In The Anime Department
Pokémon XY & Z - Episode Pictures
As usual, we have done pictures from the episode that aired in Japan today. This episode features Ash & co. encountering a Binacle that is hunting for its other half. The AniméDex has been updated with the contents of this episode. Click the picture to go to the gallery but be warned however as they contain spoilers.