13-05-2016 06:40 BST / 01:40 EDT by Serebii
This update may be amended throughout the day so be sure to check back. If you have any ideas for the site, be sure to send them in
With the generation continuing and Nationals coming up globally, and the Chatroom has been rife with discussion while the WiFi Chatroom has been a place for battles, trades and Friend Safari hunting, so be sure to visit them. Our Forums have also had these discussion and are a bustling trade and competitive section for the games. Be sure to like our FaceBook Page.
Last Update: 16:21 BST
Edit @ 08:15: Battle Competition Gift | Edit @ 11:19: 3DS Themes | Edit @ 16:21: CoroCoro trailer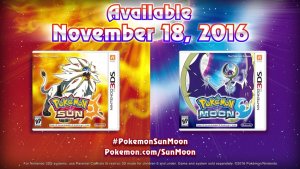 In The Games Department
Pokémon Sun & Moon Trailer
A new trailer for Pokémon Sun & Moon has been released by CoroCoro. This trailer is largely the same as the one that was released internationally , but does contain a few bits of new footage, showcasing the player trainer leaving the house and walking past characters and a currently unidentified Pokémon in the overworld.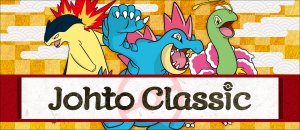 In The Games Department
Pokémon - Battle Competition
The distribution gift for players who enter the Johto Classic Battle Competition has been announced. If you participate in this Battle Competition, you will receive a Miltank based on Whitney's Miltank from Pokémon Gold & Silver. This Miltank is Level 20, has the ability Scrappy and has the moves Rollout, Attract, Stomop and Milk Drink. You need to participate in 3 battles to be eligible for this gift. Registration runs from May 19th 2016 to May 26th 2016 while battles run from May 27th 2016 to May 29th 2016.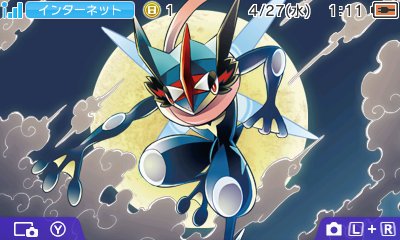 In The Games Department
Pokémon X, Y, Omega Ruby & Alpha Sapphire - 3DS Themes
Three brand new themes are now released in Europe. These themes have been released in Japan before and North America yesterday. The first is Pokémon Radiant Collection. This theme was released in Japan last year to coincide with a TCG set which became a subset in the Generations Set in the west. It has the Pokémon X & Y: Friends Theme "Reunited" theme. Second is the Pokémon: Red & Blue, which features artwork of the characters Red & Green and the Rival Battle music from Pokémon Red & Blue. Finally, the Pokémon: Here Comes Ash-Greninja theme is also coming. It features artwork of the mysterious Pokémon, Ash-Greninja, and the Pokémon X & Y - Battle! Furisode Girl music. Each theme will cost €1.99/Ł1.79 each
| | | |
| --- | --- | --- |
| Pokemon: Radiant Collection | Pokemon: Red & Blue | Pokemon: Ash-Greninja |
| | | |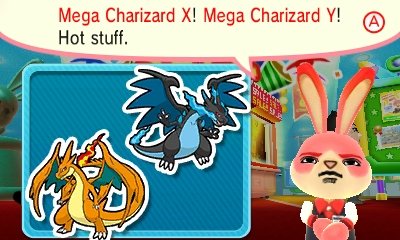 In The Games Department
Nintendo Badge Arcade
The free piece of Nintendo 3DS software, Nintendo Badge Arcade, had its weekly update in Europe and with this update, it has added several new badges panels, all of which were previously released in Japan. Our section has a full list of badges so click the image to go to the section.