15-01-2016 02:16 GMT / 21:16 EST by Serebii
Be sure to check out the past couple of updates. This update may be amended throughout the day so be sure to check back. If you have any ideas for the site, be sure to send them in
With the generation continuing and Nationals coming up globally, and the Chatroom has been rife with discussion while the WiFi Chatroom has been a place for battles, trades and Friend Safari hunting, so be sure to visit them. Our Forums have also had these discussion and are a bustling trade and competitive section for the games. Be sure to like our FaceBook Page.
Last Update: 15:11 GMT
Edit @ 05:06: Pokémon Center News | Edit @ 05:11: Pokkén News | Edit @ 05:24: Movie News | Edit @ 15:07: Pokkén Release Date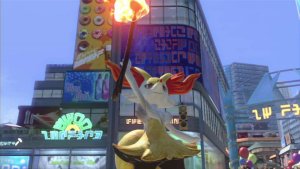 In The Games Department
Pokkén Tournament - New Details
Some modes have been announced for the Wii U version of Pokkén Tournament. First is the standard Single Battle, which has three different difficulty levels. Next is the previously announced local battle where one player plays on the GamePad and another with a standard controller. During this mode, the game will run at 30fps rather than the standard 60fps.
Finally is the online mode. There are two parts of the online component in the game: Friendly Matches & Ranked Matches. Friendly Matches can be played against anyone, with people on Friend Lists or people who have the Battle Code for your Friendly Match. Ranked Matches are where you can earn various rank points, awarded based on your success in the match and players compete to get the highest rank.
It also states that you can use a LAN Cable to link two Wii Us, where the game will run at 60fps
Edit @ 05:17: Two new sets of Support Pokémon have also been revealed. The first set includes Pachirisu and Magikarp while the second set includes Sylveon and Croagunk. It is currently unknown what they can do. In addition to this, 12 new Wii U screenshots have been added to our pre-release screenshot page. Click the image to go to the page
Edit @ 15:07: It has been confirmed that the Wii U version of Pokkén Tournament is to be released in North America on March 18th 2016. With the release, as revealed in the Nintendo Direct, it will come with a special Shadow Mewtwo card in the first run of retail packages.
Edit @ 15:11: It is also confirmed for Europe on March 18th 2016
Edit @ 15:20: New screenshots featuring Mewtwo, Shadow Mewtwo and Chandelure have been added
| | |
| --- | --- |
| Support Pokémon | Support Pokémon |
| | |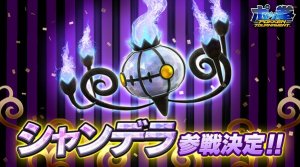 In The Games Department
Pokkén Tournament - New Pokémon Confirmation
Following the announcement last week of a new character with the ラ character in its Japanese name, it has been confirmed that Chandelure is to be the next playable Pokémon in Pokkén Tournament. The trailer of Chandelure is said to debut at a special fighting competition on January 31st 2016 so be sure to check back for that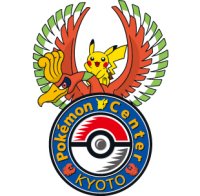 In The Games Department
Pokémon
It has been revealed that a new Pokémon Center is to open in Japan. On March 16th 2016, a Pokémon Center will open in Kyoto. This is the tenth Pokémon Center store to be in Japan and its logo features Pikachu as well as the Legendary Pokémon, Ho-Oh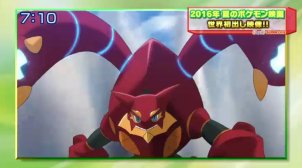 In The Anime Department
Pokémon the Movie XY & Z 2016
The latest new story details have been revealed for the upcoming movie, Pokémon the Movie XY & Z 2016, due for release in Japan on July 16th 2016. These details give the basic plotline, but is subject to change as we learn more of the movie
As Ash continued his journey aiming to become a Pokémon Master, a lump covered in white smoke suddenly dropped out of the sky and landed in front of him and his friends. As white smoke spread around as far as the eye could see, a shape appeared from within it; The mythical Pokémon Volcanion.

Ignoring the worried Ash and his friends, Volcanion, who hates humans, immediately tries to leave the place. However, the impact of the fall caused Ash and Volcanion to be linked together by a strange device, leaving them unable to separate...!

Volcanion runs off and Ash gets dragged along by it, eventually reaching the Azoth Kingdom, a city of super-machinery where gigantic cogwheels are all over the place and rotating. Why did Volcanion fall from the sky? And why did it head to the Azoth Kingdom!? With the mechanical kingdom of machinery as its setting, the hottest legend in Pokémon history begins!