24-10-2016 09:08 BST / 04:08 EDT by Serebii
Be sure to check the previous updates. This update may be amended throughout the day so be sure to check back. If you have any ideas for the site, be sure to send them in
With the new generation upcoming, and the Chatroom has been rife with discussion while the WiFi Chatroom has been a place for battles, trades and Friend Safari hunting, so be sure to visit them. Our Forums have also had these discussion and are a bustling trade and competitive section for the games. Be sure to like our FaceBook Page.
Last Update: 14:20 BST
Edit @ 14:20: Pokémon GO Halloween Event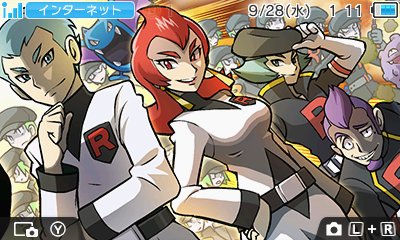 In The Games Department
Pokémon X, Y, Omega Ruby & Alpha Sapphire - 3DS Themes
Following their release in Japan & North America last month, it has been confirmed that the special Team Rocket & Team Galactic Nintendo 3DS themes are to be released on Friday on the 3DS Theme Shop. These will cost the usual price of Ł1.79/€1.99 each. The Pokémon: A Sinister Organization—Team Rocket features the Rocket Hideout music from Pokémon Red & Blue while the Pokémon: A Sinister Organization—Team Galactic theme features the Battle! Team Galactic Commander music.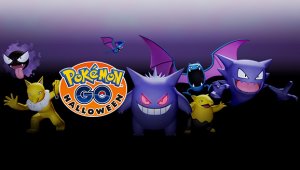 In The Games Department
Pokémon GO
A new promotion has been announced in Pokémon GO. From October 26th to November 1st, a new promotion goes live in Pokémon GO to celebrate Halloween. During this promotion, the Pokémon Gastly, Haunter, Gengar, Zubat, Golbat, Drowzee and Hypno will be more likely to appear. Buddy Pokémon will also distribute Candy in a quarter of the usual time and the Candy rewards from catching Pokémon and transferring them to Professor Willow shall be doubled

In The Games Department
Pokémon Comaster - Update
The smartphone game, Pokémon Comaster, has had a new version update. This update brings the game up to Version 1.4. This patch adds 12 new figures as part of the special new Evolution feature, where you can upgrade some of your figures to their evolutions. It also included a rebalancing of multiple figures. Full patch notes have been added to our section and our Figures Listing has been updated with the changes.