25-03-2016 01:18 GMT / 21:18 EDT by Serebii
This update will be amended throughout the day so be sure to check back. If you have any ideas for the site, be sure to send them in
With the generation continuing and Nationals coming up globally, and the Chatroom has been rife with discussion while the WiFi Chatroom has been a place for battles, trades and Friend Safari hunting, so be sure to visit them. Our Forums have also had these discussion and are a bustling trade and competitive section for the games. Be sure to like our FaceBook Page.
Last Update: 18:30 GMT
Edit @ 05:11: Nintendo Badge Arcade | Edit @ 11:49: Pokémon Special: ORAS | Edit @ 18:30: Shuffle Events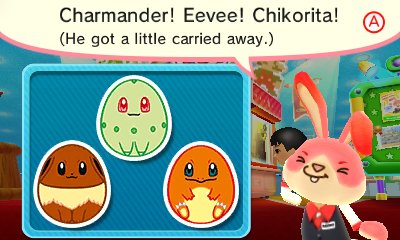 In The Games Department
Nintendo Badge Arcade
The free piece of Nintendo 3DS software, Nintendo Badge Arcade, had its weekly update in Europe and with this update, it has added several new badges, specifically the special Easter badges that were released in Japan last week and the US yesterday, as well as several other panels including Bulbasaur, Blastoise and Vivillon. Our section has a full list of badges so click the image to go to the section.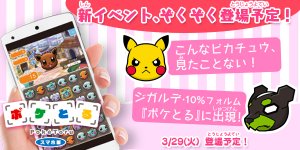 In The Games Department
Pokémon Shuffle - Upcoming Events
Within the Pokémon Daisuki Club newsletter, it has been confirmed that on Tuesday March 29th, two event stages are going to go live. These stages are based on "Angry Pikachu", and more notably, Zygarde 10% Forme. The full details of the stages are not yet known, and these stages are currently only confirmed for Shuffle Mobile, but will likely hit the 3DS version at the same time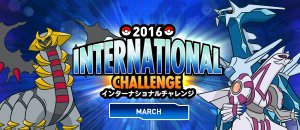 In The Games Department
Pokémon - Battle Competition
Battles for the next Battle Competition have begun. This is the 2016 International Challenge March competition. This competition is a Double Battle competition and runs the current VGC rules. These rules allow for you to use two of the box Legendary Pokémon: Mewtwo, Lugia, Ho-Oh, Groudon, Kyogre, Rayquaza, Dialga, Palkia, Giratina, Reshiram, Zekrom, Kyurem, Xerneas, Yveltal & Zygarde. Battles run from March 25th through March 27th. All entrants get 2000 PokéMiles. It also givse Championship Points to the top players. Championship Points table included in the Battle Competitions page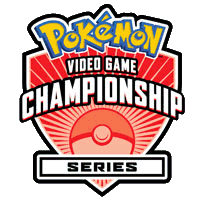 In The Games Department
Pokémon - VGC 2016
The Australian Pokémon VGC 2016 Regional & National Championships have been announced by Nintendo of Australia. These events allow for people to participate in order to try and earn an invite to the World Championships. These championships are as follows
Regionals
Adelaide: Sunday, May 1
The Ellington
Hackney

Auckland (NZ): Saturday, May 7
ANZ Viaduct Events Centre
Auckland

Sydney: Saturday, May 14
Paddington Town Hall
Paddington


Brisbane: Saturday, May 21
Brisbane Convention & Exhibition Centre
Southbank


Melbourne: Sunday, May 29
Collingwood Town Hall
Collingwood


Perth: Sunday, June 5
Perth Town Hall
Perth

Nationals
Saturday and Sunday, July 2 and 3
Melbourne Park Function Centre
Melbourne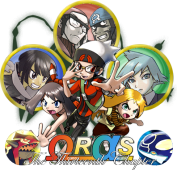 In The Manga Department
Pokémon Special - Omega Ruby & Alpha Sapphire
In Japan, the latest saga of the Pokémon Special/Pokémon Adventures manga, focusing on the events of Pokémon Omega Ruby & Alpha Sapphire, has been going on in a variety of Japanese magazines. As such, Coronis has continued the section of this saga, including the beginning of detailed summaries of the entire saga on the index page. Click the image to go to our page
In addition to this, Coronis has also sent in an update to our massive MangaDex, detailing all the appearances of the Pokémon up to the current chapter.