05-07-2017 06:47 BST / 01:47 EDT by Serebii
This update may be amended throughout the day so be sure to check back. If you have any ideas for the site, be sure to send them in
With the new generation out, the Chatroom & Discord Chat has been rife with discussion while the WiFi Chatroom has been a place for battles & trades, so be sure to visit them. Our Forums have also had these discussion and are a bustling trade and competitive section for the games. Be sure to like our FaceBook Page.
Last Update: 17:05 GMT
Edit @ 17:05: Episode Titles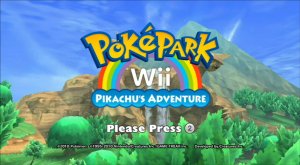 In The Games Department
PokéPark Wii - Pikachu's Adventure
The Wii gamer, PokéPark Wii - Pikachu's Adventure, has been released on the Japanese Wii U eShop. This game, out already in the US and Europe, is the Wii version of the game available to download. It costs 2,700¥ to download. However, there's also a special My Nintendo discount for My Nintendo members in Japan where they can get 20% off in exchange for 40 Gold Coins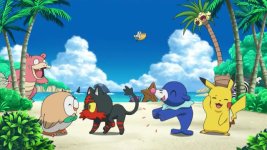 In The Anime Department
Pokémon Sun & Moon - Episode Titles
A Japanese magazine has revealed the next new episode titles from Pokémon Sun & Moon, though these hve yet to be confirmed. These are for episodes due to air on July 27th and August 4th respectively. The first episode features Ash & co. hunting for ingredients to make the special Alola Curry and the second episode has Ash challenge Olivia to a Double Battle.
Episode 978: A Curry-zy Beautiful Battle! The Dance of Lurantis!
Episode 979: Olivia's Grand Trial! The Hardest Pokémon Match Ever!!