07-02-2017 04:04 GMT / 23:04 EST by Serebii
This update may be amended throughout the day so be sure to check back. If you have any ideas for the site, be sure to send them in
With the new generation out, the Chatroom has been rife with discussion while the WiFi Chatroom has been a place for battles, trades and Friend Safari hunting, so be sure to visit them. Our Forums have also had these discussion and are a bustling trade and competitive section for the games. Be sure to like our FaceBook Page.
Last Update: 13:48 GMT
Edit @ 06:05: Pokémon Shuffle Events | Edit @ 09:13: Machamp Event | Edit @ 13:48: Pokémon Sun & Moon Episode Titles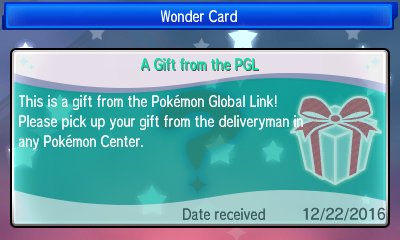 In The Games Department
Pokémon Sun & Moon - Global Link Gift
For those of you who participated in the recent Alola Friendly Battle Competition, the entry gift is now available to all qualifying players. Links should show up in Global Link accounts throughout the day. This gift is 50BP which can be spent in the Battle Royal or Battle Tree stores. It can be redeemed until March 30th at 23:59 UTC.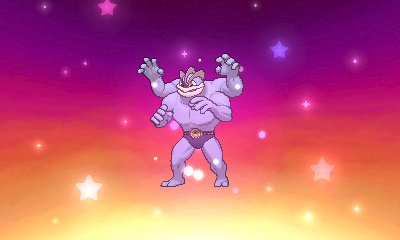 In The Games Department
Pokémon Sun & Moon - Machamp Event
A new event has been announced for Japan. To tie in with the promotion for Sun & Moon featuring Japanese Olympic Wrestler Saori Yoshida, a special Machamp is being distributed at 7-11, Tsutaya and Pokémon Centers/Stores across Japan from tomorrow, February 8th, through to February 28th. This Machamp is Level 32 with the moves Double-Edge, Bulk Up, Strength and Quick Guard. It has the ability Guts and no held item. Our Event Database has been updated with details of this event.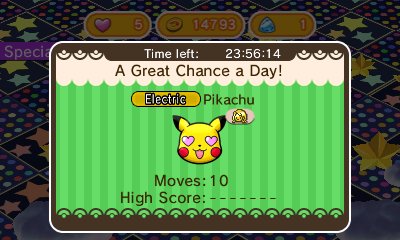 In The Games Department
Pokémon Shuffle - Events
A few brand new challenges have begun on Pokémon Shuffle and Pokémon Shuffle Mobile.
First, a special stage for Pikachu (Enamored) has begun. This stage is playable once a day with the chances increasing as each day passes. It is available until February 21st 2017
Next, a new set of daily winking Pokémon have begun. These include new winking Pokémon including Audino on Tuesday, Togetic on Wednesday, Carbink on Thursday, Swirlix on Friday and Slurpuff on Monday. It runs until February 21st 2017
Next, a new stage for Wigglytuff (Winking) has begun. This stage runs until February 21st 2017
In addition to that, the stages for Togekiss (Winking) and Shaymin have also begun repeat runs until February 21st 2017.
All of these require the version 1.3.36 to download. Our Pokémon listings have been updated with these Pokémon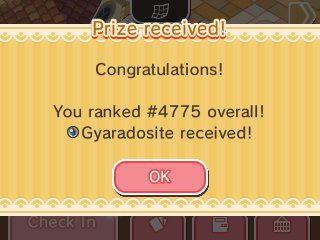 In The Games Department
Pokémon Shuffle - Events
If you were one of the lucky players worldwide who ranked in the Mega Gyarados competitive stage over the past week, then the Gyaradosinite is now available to be received. The Attack Power, Mega Speedup and Raise Max Level for the higher ranked players will also be obtained. If you didn't qualify, then you can redeem an Attack Power. To get these items, simply Check In between now and February 14th 2017 at 06:00 UTC and you will receive the item.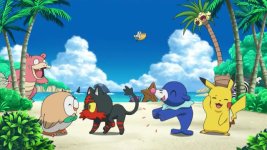 In The Anime Department
Pokémon Sun & Moon - Episode Titles
A TV guide in Japan has revealed the next pair of new episode titles from Pokémon Sun & Moon. These episodes are set to air on March 2nd and March 9th respectively. The first features Rowlet & Popplio getting lost, bumping into a wild Litten, hunting for their way back to their trainers while the second features the Rotom Pokédex help Ash find his Electirium Z after it goes missing
Episode 959: A Tiny Trio on a Big Adventure!!
Episode 960: Alola Detective Rotom! The Mystery of the Lost Crystal!!