15-12-2017 07:37 GMT / 02:37 EST by Serebii
This update may be amended throughout the day so be sure to check back. If you have any ideas for the site, be sure to send them in
Since the release of Pokémon Ultra Sun & Ultra Moon, the Chatroom & Discord Chat has been rife with discussion while the WiFi Chatroom has been a place for battles & trades, so be sure to visit them. Our Forums have also had these discussion and are a bustling trade and competitive section for the games. Be sure to like our FaceBook Page.
Last Update: 20:30 BST
Edit @ 09:33: Pokkén DX Group Match | Edit @ 20:30: Groudon in Pokémon GO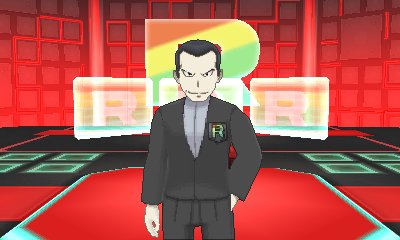 In The Games Department
Pokémon Ultra Sun & Ultra Moon
Some new distributions are to be available in Japan. In celebration of Team Rainbow Rocket, from January 20th to March 11th, you'll be able to get certain Pokémon based on the signature Pokémon of each of the Team Leaders. These will rotate each week and vary depending on each Pokémon Center. You can obtain Giovanni's Nidoking, Maxie's Crobat, Archie's Mightyena, Cyrus' Honchkrow, Ghetsis' Cofagrigus or Lysandre's Mienshao. This follows on from a similar distribution last year where others of their team were distributed
Date
Pokémon Centers
Sapporo
Tohoku
Mega Tokyo
Skytree Town
Tokyo Bay
Yokohama
Nagoya
Kyoto
Osaka
Hiroshima
Fukuoka
Jan 20-Feb 2
Feb 3 - Feb 9
Feb 10 - Feb 16
Feb 17 - Feb 23
Feb 24 - Mar 2nd
Mar 3-11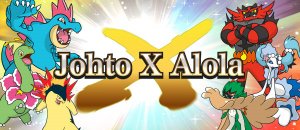 In The Games Department
Pokémon Ultra Sun & Ultra Moon - Battle Competition
Battles for the next Battle Competition has begun. This is the Johto X Alola competition. This is a Double Battle competition using rules where you can only use Pokémon from the Johto and Alola Regional Pokédexes barring the standard Legendary and Mythical bans. Transferred Pokémon are allowed.. All Pokémon will be raised to Level 50 for the duration of the competition. Battles will run from December 15th through December 17th. All entrants will get the 50 Battle Points. Download Rules for this competition are now available from Festival Plaza.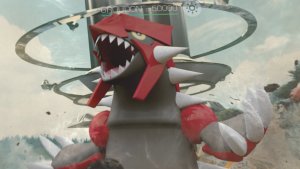 In The Games Department
Pokémon GO
The Legendary Pokémon, Groudon, is now available in Raid Battles across the globe. It will run until January 15th 2018, giving a month for players to get it. For full details on Groudon's movesets and stats, check out our Pokémon Listing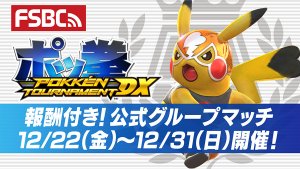 In The Games Department
Pokkén Tournament DX
The next special Group Match has begun on Pokkén Tournament DX. From December 22nd through December 31st you can participate in the Thunderclap Press Cup. This cup is a Team Battle competition, once again on a Fixed Battle Arena. Participating in this brings a special title reward based on Pikachu Libre, and if you place highly you'll get other titles based on your placement.