23-02-2017 08:43 GMT / 03:43 EST by Serebii
This update may be amended throughout the day so be sure to check back. If you have any ideas for the site, be sure to send them in
With the new generation out, the Chatroom has been rife with discussion while the WiFi Chatroom has been a place for battles, trades and Friend Safari hunting, so be sure to visit them. Our Forums have also had these discussion and are a bustling trade and competitive section for the games. Be sure to like our FaceBook Page.
Last Update: 19:51 GMT
Edit @ 10:21: Character Biography | Edit @ 11:04: Episode Pictures | Edit @ 11:08: Pokémon Duel | Edit @ 19:12: Nintendo Badge Arcade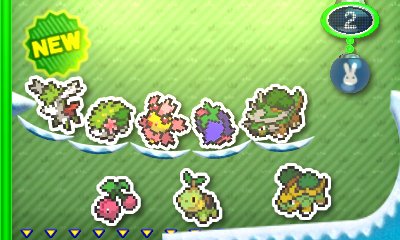 In The Games Department
Nintendo Badge Arcade
The free piece of Nintendo 3DS software, Nintendo Badge Arcade, had its weekly update in Japan. This week it has once again introduced multiple panels of badges of Pokémon to earn. These panels include various more new Pokémon to the ones previously obtainable. We're currently cataloguing all of these badges and will update our Nintendo Badge Arcade section shortly
19:51: All six panels and 44 badges have been added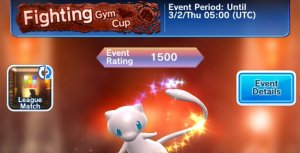 In The Games Department
Pokémon Duel - Update
The smartphone game, Pokémon Duel, has had a new update. This update brings the Fighting Gym Cup. This event gets new figures including Deoxys Normal Forme which can be obtained by reaching 45 wins. Dragonair (R) is also coming as a Log In bonus from February 24th. Trophies will also be given at the end of the event with you being able to display on your ranking screen. This event has all Fighting-type Movement 1 & 2 figures get an increase of 1 for movement and Psychic-types getting an Attack increase of 20 for each attack. It lasts until March 2nd at 04:59 UTC with Booster Redemptions until March 9th.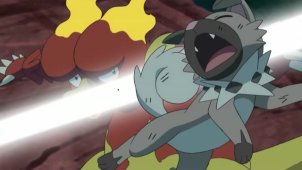 In The Anime Department
Pokémon Sun & Moon - Episode Pictures
As usual, we have done pictures from the episode that aired in Japan today. This episode features Ash & Kukui investigating odd behaviour from Rockruff. The AniméDex will soon been updated with the contents of this episode. Click the picture to go to the gallery but be warned however as they contain spoilers.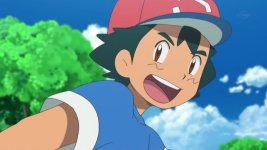 In The Anime Department
Pokémon Sun & Moon - Character Biography
With the episode that just aired in Japan, I have been able to update a biography. This biography is for Ash and shows the Pokémon that he obtained in today's episode. Click the image to go to the biography, but be warned as it contains spoilers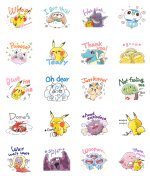 In The Pokémon Department
Pokémon - LINE Stickers
For those of you who have the social media app, LINE on your iOS, Android or Windows Mobile devices, The Pokémon Company has today put out a new set of stickers for the app. These stickers feature a variety of Pokémon in collaboration with the illustrator, MOGU and is called Team Rascal Pikachu. There are 40 different stickers in this set and the set. This pack costs 240¥/$1.99/Ł1.49 to download
| | |
| --- | --- |
| LINE | LINE |
| | |