24-02-2017 05:00 GMT / 00:00 EST by Serebii
This update may be amended throughout the day so be sure to check back. If you have any ideas for the site, be sure to send them in
With the new generation out, the Chatroom has been rife with discussion while the WiFi Chatroom has been a place for battles, trades and Friend Safari hunting, so be sure to visit them. Our Forums have also had these discussion and are a bustling trade and competitive section for the games. Be sure to like our FaceBook Page.
Last Update: 13:01 GMT
Edit @ 05:08: Egg Event | Edit @ 08:53: Discord | Edit @ 09:18: Nintendo Badge Arcade | Edit @ 13:01: Bottle Cap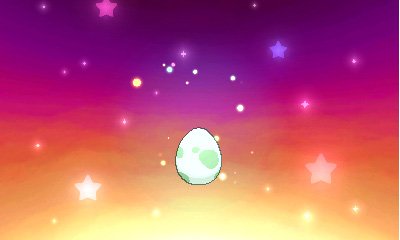 In The Games Department
Pokémon Sun & Moon
Following the announcement of the event on Monday. We now have more details about the special Egg Event in Japan. This event and gives you an egg of Mareanie, Drampa, Turtonator, Goomy, Passimian or Oranguru. This event runs at the Pokémon Centers and Pokémon Stores across Japan from March 18th to April 9th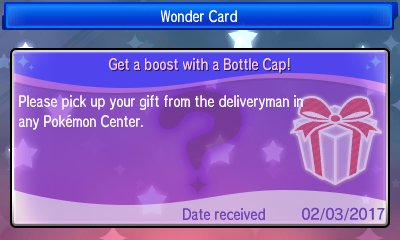 In The Games Department
Pokémon Sun & Moon - Bottle Cap Distribution
For those of you in some parts of Europe, the Bottle Cap Serial Code distribution where you get a code that gives you 1 free Bottle Cap is due to end on Tuesday. In the UK, this code is given at all GAME stores from today until February 28th 2017 with the code needing to be redeemed by May 13th 2017.
In Denmark, Norway, Finland & Ireland, it is being given in Gamestop from today
In Belgium & the Netherlands, it is being given through the Nintendo Zone at Game Mania
Various other countries are currently holding the event including America, Canada, Mexico, Australia and so forth, with the event lasting a further week until March 5th 2017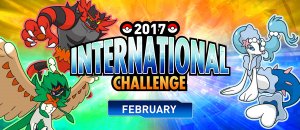 In The Games Department
Pokémon Sun & Moon - Battle Competition
Battles for the next Battle Competition have begun. This is the 2017 International Challenge February competition. This is a Double Battle competition using VGC 2017 rules requiring the Alola Pokédex only. Cosmog, Cosmoem, Solgaleo, Lunala, Magearna, Necrozma and Zygarde are not allowed. Mega Stones are also not allowed. Battles will run from February 24th through February 26th. All entrants will get the Mawilite and Beedrillite Mega Stones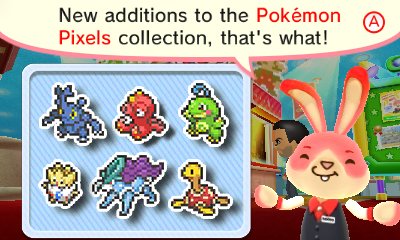 In The Games Department
Nintendo Badge Arcade
The free piece of Nintendo 3DS software, Nintendo Badge Arcade, had its weekly update in Europe and with this update, it has added several Pokémon badges, all of which were previously released in Japan. Our section has a full list of badges so click the image to go to the section.
In The Site Department
Serebii Chat
As a small aside, our Chatroom is as standard an IRC chatroom but IRC is starting to be phased out across the Internet. As such, to compliment the IRC chatroom, we have create a special Discord server found here. This server runs the same as past chatrooms and allows for discussion of all things Pokémon. Be sure to check it out.