26-12-2017 04:02 GMT / 23:02 EST by Serebii
This update may be amended throughout the day so be sure to check back. If you have any ideas for the site, be sure to send them in
Since the release of Pokémon Ultra Sun & Ultra Moon, the Chatroom & Discord Chat has been rife with discussion while the WiFi Chatroom has been a place for battles & trades, so be sure to visit them. Our Forums have also had these discussion and are a bustling trade and competitive section for the games. Be sure to like our FaceBook Page.
Last Update: 09:34 BST
Edit @ 06:05: Pokémon Shuffle Event | Edit @ 09:34: LINE App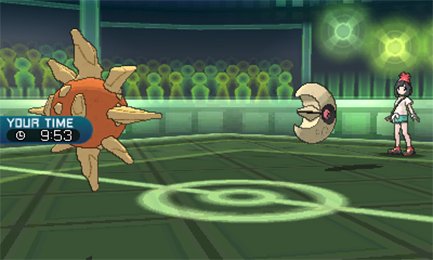 In The Games Department
Pokémon Ultra Sun & Ultra Moon - Friendly Competitions
Some new options have been made available in Friendly Competitions on the Pokémon Global Link. Until now, when creating a competition you could select the battle time to be 10 minutes or 30 minutes. However, as of today, you can now set up Friendly Competitions that have 5 minutes or 15 minutes as the time limit.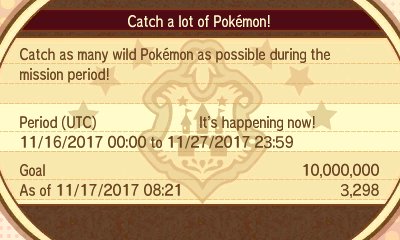 In The Games Department
Pokémon Ultra Sun & Ultra Moon - Global Missions
The first Pokémon Ultra Sun & Ultra Moon Global Mission has finished in success. This Global Mission's theme was to earn BP while Mantine Surfing and was a success at 8,543,244 BP earned. As it was a success, the gift of 2,000 FC, or 4,000 FC if the game is connected to the Global Link, is now available.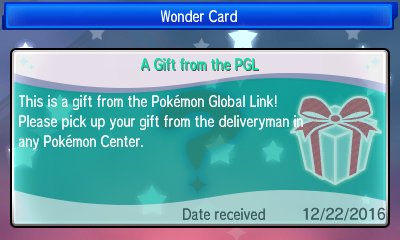 In The Games Department
Pokémon Ultra Sun & Ultra Moon - Global Link Gift
For those of you who participated in the Johto X Alola Battle Competition, the entry gift is now available to all qualifying players through this link after logging into the Global Link. This gift is 50 Battle Points and can be redeemed by January 31st 2018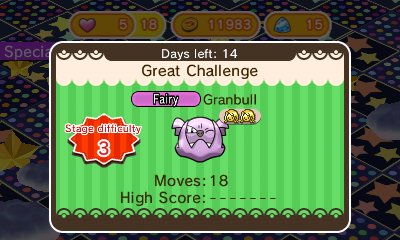 In The Games Department
Pokémon Shuffle - Events
A few brand new challenges have begun on Pokémon Shuffle and Pokémon Shuffle Mobile.
First is a new stage featuring Granbull (Winking). It runs until January 9th 2018
Next is a stage for the Pokémon Arcanine, which otherwise appears in Expert stages. It runs until January 2nd 2018
Next is a Kyurem competitive stage. This is a competitive stage that runs until January 2nd 2018
Finally, the Buzzwole, Meloetta Pirouette Forme, Hitmonlee, Silvally and Keldeo Resolute Form stages have begun repeat runs
All of these require the version 1.4.35 to download. Our Pokémon listings have been updated with these Pokémon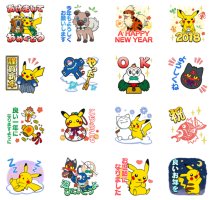 In The Pokémon Department
Pokémon - LINE Stickers
For those of you who have the social media app, LINE on your iOS, Android or Windows Mobile devices, The Pokémon Company has today put out a new set of stickers for the app in Japan. These stickers are the Pokémon New Years 2018 pack. This pack costs 240¥
LINE