28-12-2017 09:02 GMT / 04:02 EST by Serebii
This update may be amended throughout the day so be sure to check back. If you have any ideas for the site, be sure to send them in
Since the release of Pokémon Ultra Sun & Ultra Moon, the Chatroom & Discord Chat has been rife with discussion while the WiFi Chatroom has been a place for battles & trades, so be sure to visit them. Our Forums have also had these discussion and are a bustling trade and competitive section for the games. Be sure to like our FaceBook Page.
Last Update: 19:48 BST
Edit @ 11:13: Episode Pictures | Edit @ 19:48: Pokkén Tournament DX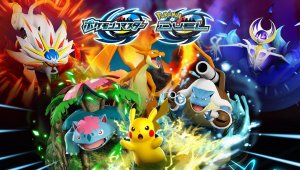 In The Games Department
Pokémon Duel - Queen Cup
The special Queen Cup Carnival Events have begun again in Pokémon Duel. This event has you play against players online to earn points and as you earn more points you get access to more rewards, in this case a Mega Salamence figure. This cup runs until January 4th 2018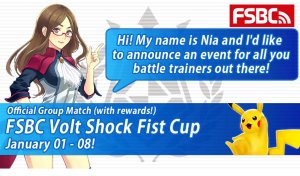 In The Games Department
Pokkén Tournament DX
The next special Group Match has been announced on Pokkén Tournament DX. From January 1st through January 8th you can participate in the Volt Shock Fist. This cup is a Basic Battle competition, once again on a Fixed Battle Arena. Participating in this brings a special title reward based on Pikachu, and if you place highly you'll get other titles based on your placement.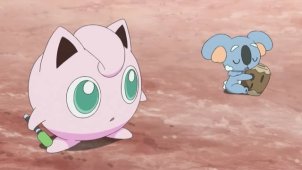 In The Anime Department
Pokémon Sun & Moon - Episode Pictures
As usual, we have done pictures from the episode that aired in Japan today. This episode features Ash & co. learn about Komala, in time for Jigglypuff to arrive to cause mischief. The AniméDex has been updated with the contents of this episode. Click the picture to go to the gallery but be warned however as they contain spoilers.