29-08-2017 05:03 BST / 00:03 EDT by Serebii
This update may be amended throughout the day so be sure to check back. If you have any ideas for the site, be sure to send them in
Since the reveal of Pokémon Ultra Sun & Ultra Moon, the Chatroom & Discord Chat has been rife with discussion while the WiFi Chatroom has been a place for battles & trades, so be sure to visit them. Our Forums have also had these discussion and are a bustling trade and competitive section for the games. Be sure to like our FaceBook Page.
Last Update: 10:10 BST
Edit @ 07:03: Pokémon Shuffle | Edit @ 09:33: My Nintendo Rewards | Edit @ 10:10: Episode Titles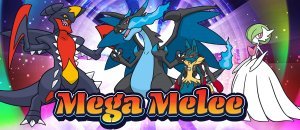 In The Games Department
Pokémon Sun & Moon - Battle Competition
Details for the next Battle Competition have been announced. This is the Mega Melee competition. This is a Single Battle competition using rules where you can only use Pokémon that can Mega Evolve, excluding Mewtwo, Rayquaza and Diancie. Transferred Pokémon are allowed. Items including Mega Stones & Z-Crystals are also allowed. All Pokémon will be raised to Level 50 for the duration of the competition and you only bring 1 Pokémon out of your 6 to battle. Registration runs from September 14th to September 21st. Battles will run from September 22nd to September 24th. All entrants will get the 50 Battle Points. Download Rules for this competition are now available from Festival Plaza. Click the image to go to our Online Competition section with a full list of eligible Pokémon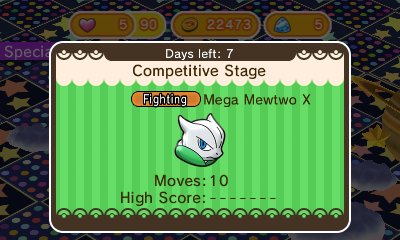 In The Games Department
Pokémon Shuffle - Events
A few brand new challenges have begun on Pokémon Shuffle and Pokémon Shuffle Mobile.
First is a Shiny Mega Mewtwo X competitive stage. This is a competitive stage that runs until August 22nd 2017. The top 100 players in Europe, 100 in North America and 500 in Japan will get 1 Level Up, 5 Mega Speedup and 10 Raise Max Level. The top 300 players in Europe, 400 in North America and 1500 in Japan will get 1 Level Up, 4 Mega Speedup and 8 Raise Max Level. The top 500 players in Europe, 800 in North America and 3000 in Japan will get 1 Level Up, 3 Mega Speedup and 6 Raise Max Level. The top 900 players in Europe, 1300 in North America and 5000 in Japan will get 1 Level Up, 2 Mega Speedup and 4 Raise Max Level. The top 1800 players in Europe, 2500 in North America and 10000 in Japan will get 1 Level Up, 2 Mega Speedup and 2 Raise Max Level. The top 3600 players in Europe, 5100 in North America and 20000 in Japan will get 1 Level Up, 1 Mega Speedup and 1 Raise Max Level. The top 5400 players in Europe, 8000 in North America and 30000 in Japan will get 1 Level Up, 1 Mega Speedup and 1 Skill Booster M. The top 7200 players in Europe, 10000 in North America and 40000 in Japan will get 1 Level Up, 1 Mega Speedup and 1 Disruption Delay. The top 9000 players in Europe, 13000 in North America and 50000 in Japan will get 1 Level Up and 1 Attack Power. The top 13000 players in Europe, 18000 in North America and 70000 in Japan will get 1 Disruption Delay and 1 Attack Power. If you don't already have the Mewtwonite X, you will get that rather than the Level Up. Finally, the Mewtwo stage has begun a repeat run until September 12th 2017 and the Shaymin Sky Forme & Noivern stages have begun repeat runs until September 5th 2017
All of these require the version 1.4.18 to download. Our Pokémon listings have been updated with these Pokémon
Edit @ 08:57: With the confirmation that Ultra Beasts coming soon as a new difficulty, it has been confirmed that you need to have beaten Stage 300 in order to play the special event stages featuring them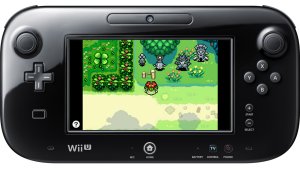 In The Games Department
Pokémon - My Nintendo Rewards
As part of the My Nintendo campaign, three Pokémon games have been added to the My Nintendo rewards for Japan. First is Pokémon Mystery Dungeon Red Rescue Team which has 30% off in exchange for 150 Platinum Coins. Then, Pokémon Mystery Dungeon Blue Rescue Team and Pokémon Ranger each also have 30% off in exchange for 200 Platinum Coins. These will last until November 30th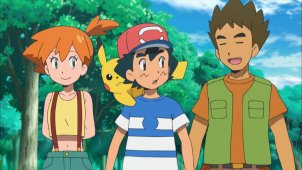 In The Anime Department
Pokémon Sun & Moon - Episode Title
Following the reveal yesterday, we now have the next two episode titles for upcoming episodes of the Pokémon Sun & Moon anime. These episodes are set to air on September 14th and September 21st respectively and feature Ash return to Kanto for a school project, meeting up with Brock & Misty once more
Episode 985: An Alola! in Kanto! Brock & Misty!!
Episode 986: Gym Battle! Z-Move VS Mega Evolution!!