29-06-2017 11:48 BST / 06:48 EDT by Serebii
This update may be amended throughout the day so be sure to check back. If you have any ideas for the site, be sure to send them in
With the new generation out, the Chatroom & Discord Chat has been rife with discussion while the WiFi Chatroom has been a place for battles & trades, so be sure to visit them. Our Forums have also had these discussion and are a bustling trade and competitive section for the games. Be sure to like our FaceBook Page.
Last Update: 14:03 GMT
Edit @ 12:09: Episode Pictures | Edit @ 14:03: 3DS Themes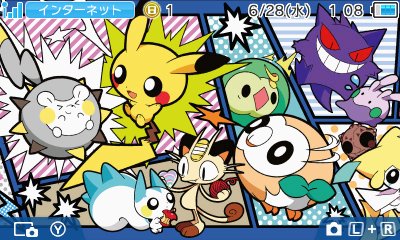 In The Games Department
Pokémon Sun & Moon - 3DS Themes
Following their reveal for Japan yesterday, it has been confirmed that the two new Nintendo 3DS themes are to be released in North America later today. These themes are Pokémon - Look Upon The Stars and Pokémon POP and will be $1.99 each to download. The first is Pokémon: Look Upon The Stars which features artwork of Cosmog & Pikachu, with lots of Pokémon constellations in the background which change as you scroll. It has the Pokémon Sun & Moon: Heahea City (Night)
Secondly is the Pokemon: POP which features chibi comic style variants of various Pokémon which change as you scroll. It has the Pokémon Sun & Moon: Mission in Progress music.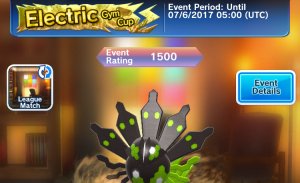 In The Games Department
Pokémon Duel - Update
The smartphone game, Pokémon Duel, has had a new update. This update brings the Electric Gym Cup. Trophies will also be given at the end of the event with you being able to display on your ranking screen. This event has all Electric-type Movement 1 & 2 figures get an increase of 1 for movement and Ground-types getting an Attack increase of 20 for each attack. It also gives the Electivire and brand new Elekid Figure as a prize. It lasts until July 6th at 04:59 UTC with Booster Redemptions until July 13th.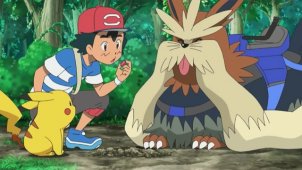 In The Anime Department
Pokémon Sun & Moon - Episode Pictures
As usual, we have done pictures from the episode that aired in Japan today. This episode features the group participating in a contest to see who can get the most valuable treasure with the help of Stoutland. The AniméDex will soon been updated with the contents of this episode. Click the picture to go to the gallery but be warned however as they contain spoilers.