01-08-2018 06:27 BST / 01:27 EDT by Serebii
This update may be amended throughout the day so be sure to check back. If you have any ideas for the site, be sure to send them in
Since the release of Pokémon Ultra Sun & Ultra Moon, the Discord Chat has been rife with discussion, so be sure to visit it. Our Forums have also had these discussion and are a bustling trade and competitive section for the games. Be sure to like our FaceBook Page.
Last Update: 21:37 GMT
Edit @ 09:28: Pokémon Duel Updates | Edit @ 09:40: Groudon & Kyogre | Edit @ 12:15: Episode Title | Edit @ 21:00: Raikou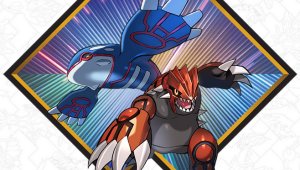 In The Games Department
Pokémon Sun, Moon, Ultra Sun & Ultra Moon - Groudon & Kyogre
Following the reveal of it being in Gamestop in the US, some further distribution datesa and locations for the Groudon & Kyogre event have been announced, this time for some countries in Europe In Belgium, it'll be distributed at Game Mania and Smartoys from August 3rd through August 25th
In the Netherlands, it will be distributed at Game Mania from August 3rd through August 25th In Sun & Ultra Sun, you will receive Kyogre and in Moon & Ultra Moon you will receive Groudon. In Sun & Moon the Pokémon are Level 60 while in Ultra Sun & Ultra Moon they're Level 100 with a Gold Bottle Cap. Our Event Database has been updated with details of the event. We'll add more locations & dates as they're announced so be sure to check back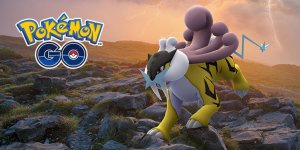 In The Games Department
Pokémon GO
As part of the monthly rotation of Field Research, new Field Research tasks will begin to appear in Pokémon GO. With this, there is a focus on Johto Pokédex Pokémon and Electric-type Pokémon, with the Legendary Beast Raikou having now rotated in as the Research Breakthrough reward
Edit @ 21:20: With this, the Pokémon Spinda has been added to the game through the Research Reward for "Land 3 Curveballs". At present, only 8 different appearances are programmed into the game
Edit @ 21:37: There are also several reports of Shiny Houndour appearing
Edit @ 22:05: There are also reports of Shiny Snubbull now appearing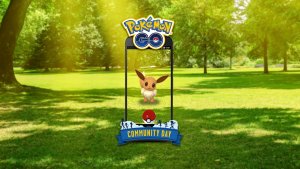 In The Games Department
Pokémon GO
Due to the abnormally hot weather in Japan at present, the upcoming events for Pokémon GO in Japan have been altered. First, the Articuno Day on August 4th has been pushed earlier to run from 09:00 JST to 15:00 JST with the Squirtle Community Day running at the same time. Following that, on August 11th and August 12th, the Eevee Community Day will run in Japan from 18:00 JST to 21:00 JST.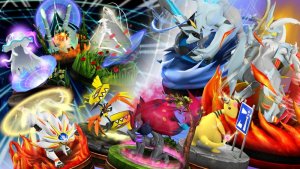 In The Games Department
Pokémon Duel - Update
The smartphone game, Pokémon Duel, has had a new update. This patch takes it to version 6.1.1 and requires 247MB of space on your mobile device to download. It is required to update in order to play the game
In addition to the balance patches announced yesterday, this patch contains various brand new figures.
The UX Figures are Primal Groudon, Primal Kyogre & Keldeo Resolute Form,
The EX Figures are Turtonator & Milotic
The R Figures are Salazzle & Politoed
The UC Figures are Salandit & Feebas
Several new Plates have also been added to the store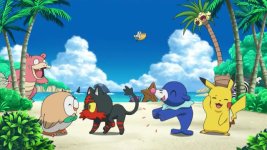 In The Anime Department
Pokémon Sun & Moon - Episode Title
Japanese TV Guides have revealed new episode titles for upcoming episodes of the anime. These episodes are set to air August 16th and 23rd respectivel. The first features Ash & Co. go to a Resort Spa while the second features Necrozma's appearance in the anime as mysterious weather arrives in Alola
Episode 1029: I Choose Here! The Pokémon Steam Paradise!!
Episode 1030: Crisis in Alola! The Darkness that Eats Radiance!!