03-09-2018 08:29 BST / 03:29 EDT by Serebii
This update may be amended throughout the day so be sure to check back. If you have any ideas for the site, be sure to send them in
Since the release of Pokémon Ultra Sun & Ultra Moon, the Discord Chat has been rife with discussion, so be sure to visit it. Our Forums have also had these discussion and are a bustling trade and competitive section for the games. Be sure to like our FaceBook Page.
Last Update: 21:00 BST
Edit @ 09:30: Pokémon Duel | Edit @ 13:01: Episode Title
In The Games Department
Pokémon GO - Global Challenge
The Pokémon GO Summer Challenge final reward event has begun. From now until Monday September 10th 2018 at 20:00 UTC, various Stardust related bonuses are in effect. During this event, you'll get 3* the usual Satrdust from captures, 2* the usual Stardust from hatches and a guaranteed 3,000 Stardust from Raids. In addition to this, Star Pieces will last for 1 hour during the event.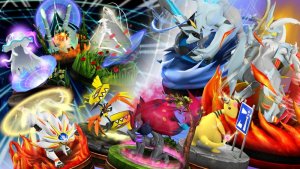 In The Games Department
Pokémon Duel - Update
The smartphone game, Pokémon Duel, has had a new update. This patch takes it to version 6.2.3 and requires 247MB of space on your mobile device to download. It is required to update in order to play the game
In addition to the balance patches announced on Friday, this patch contains various brand new figures.
The UX Figures are Poipole, Naganadel, Mega Latios & Mega Latias,
The EX Figures are Haxorus
The R Figures are Dragalge & Fraxure
The UC Figures are Skrelp & Axew
Several new Plates have also been added to the store
In addition to this, as part of the Alola Festival, you'll get a special Login Bonus of a Soul Dew plate and daily Booster login bonuses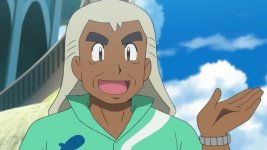 In The Anime Department
Pokémon Sun & Moon - Voice Actor News
Last month, Unsho Ishizuka, the voice actor for Professor Oak, Samson Oak and the Narrator, among other voices including Oranguru, unfortunately passed away. Today, TV Tokyo have announced his successor to one of the roles. As of the episode currently scheduled to air in Japan on Sunday October 21st 2018, the voice actor Kenyu Horiuchi is currently set to voice Samson Oak. However, it's currently unclear if he will also voice Professor Samuel Oak or do the narration for the anime. We'll provide more updates as they come so be sure to keep checking back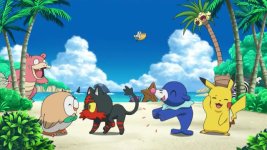 In The Anime Department
Pokémon Sun & Moon - Episode Title
Japanese TV Guides have revealed new episode titles for upcoming episodes of the anime. This episode is due to air on September 13th and be followed by two weeks off air before returning in a new timeslot on Sunday October 7th 2018. This episode features Ash & co. learning the mystery of the "radiant one" and attempt to solve the crisis hitting Alola
Episode 1033: Connect to the Future! The Legend of the Radiant One!!