06-08-2018 20:54 BST / 15:54 EDT by Serebii
This update may be amended throughout the day so be sure to check back. If you have any ideas for the site, be sure to send them in
Since the release of Pokémon Ultra Sun & Ultra Moon, the Discord Chat has been rife with discussion, so be sure to visit it. Our Forums have also had these discussion and are a bustling trade and competitive section for the games. Be sure to like our FaceBook Page.
Last Update: 21:57 GMT
Edit @ 21:57: Pokémon GO Community Day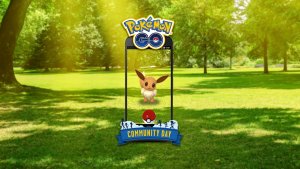 In The Games Department
Pokémon GO
It has been confirmed that during the Community Day on August 11th & 12th 2018, if you catch Eevee during the three hour windows on either day, your Eevee will know the move, Last Resort and the evolutions of Eevee will keep the move if evolved between the start of Community Day on Saturday and the end of Community Day on Sunday. The Community Day runs at the following times:
The Asia-Pacific region: 12:00 P.M. to 3:00 P.M. JST (GMT +9)
Europe, Japan, the Middle East, Africa, and India: 09:00 A.M. to 12:00 P.M. UTC (GMT +0)
The Americas and Greenland: 11:00 A.M. to 2:00 P.M. PST (GMT -8)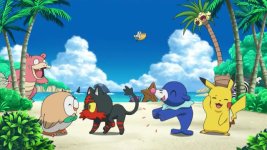 In The Anime Department
Pokémon Sun & Moon - Episode Title
Japanese TV Guides have revealed new episode titles for upcoming episodes of the anime. These episodes are set to air August 30th and September 6th respectively. The first features Lunala fight with Necrozma in front of Ash & Co., with Team Rocket and Solgaleo quickly appearing. The second features Ash & Co. travel through Ultra Wormholes to help stop the crisis of Alola
Episode 1031: Lunala VS UB: BLACK! A Battle at Full Moon!!
Episode 1032: A Prism of Light and Darkness: Its name is Necrozma!