07-04-2018 07:43 BST / 02:43 EDT by Serebii
This update may be amended throughout the day so be sure to check back. If you have any ideas for the site, be sure to send them in
Since the release of Pokémon Ultra Sun & Ultra Moon, the Discord Chat has been rife with discussion, so be sure to visit it. Our Forums have also had these discussion and are a bustling trade and competitive section for the games. Be sure to like our FaceBook Page.
Last Update: 09:11 BST
Edit @ 07:54: Episode Titles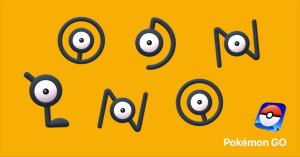 In The Games Department
Pokémon GO
Part of the weekly newsletter being sent to Pokémon GO players has made mention of a brand new event. On April 10th, a new event is scheduled to start which focuses upon the Kanto Region. At present there is no sign of what this event could entail but we'll post as soon as further information is released so be sure to keep checking back
Edit @ 09:11: The Unown letters of L, O, N & D have started spawning around London, England to tie in with the special Games Festival being held in Trafalgar Square today. It's currently unclear for how long they will appear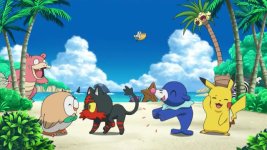 In The Anime Department
Pokémon Sun & Moon - Episode Title
Japanese TV Guides have revealed new episode titles for upcoming episodes of the anime. These episodes are due to air on April 26th, May 3rd and May 10th respectively.
Episode 1015: Pan-dun-dun! Burn with Passion, Mallow's Family!
Episode 1016: Team Rocket's 's Island Challenge! Get a Z-Ring!!
Episode 1017: This Tough Old Geezer's the Island Kahuna?!