07-03-2018 01:08 GMT / 20:08 EST by Serebii
This update may be amended throughout the day so be sure to check back. If you have any ideas for the site, be sure to send them in
Since the release of Pokémon Ultra Sun & Ultra Moon, the Chatroom & Discord Chat has been rife with discussion while the WiFi Chatroom has been a place for battles & trades, so be sure to visit them. Our Forums have also had these discussion and are a bustling trade and competitive section for the games. Be sure to like our FaceBook Page.
Last Update: 20:31 GMT
Edit @ 01:16: Detective Pikachu 3DS Theme | Edit @ 20;31: Episode Title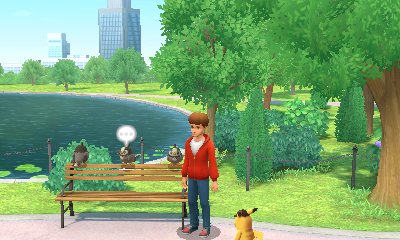 In The Games Department
Detective Pikachu
Ahead of its launch globally in two weeks on March 23rd, Detective Pikachu is available to preload on the Japanese Nintendo 3DS eShop and requires 14082 blocks, which is approximately 1.7GB. This game comes at a discount untl April 22nd if you have purchased the previous release of Detective Pikachu ~Birth of a New Duo~.At present, it is not clear when the preload will go live outside of Japan but we will post when it does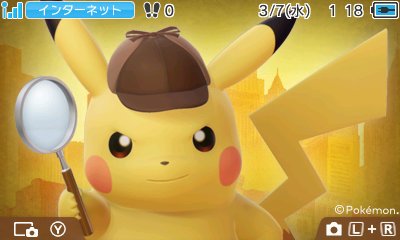 In The Games Department
Detective Pikachu- 3DS Themes
A brand new 3DS theme is now available in Japan. When you purchase the download version of Detective Pikachu on the Nintendo 3DS eShop, you will be sent a download code to receive the Detective Pikachu theme. This theme features music from Detective Pikachu and various images of Detective Pikachu and a Mimikyu as you scroll.
This 3DS theme is to be available when you purchase the game at Gamestop in North America
Detective Pikachu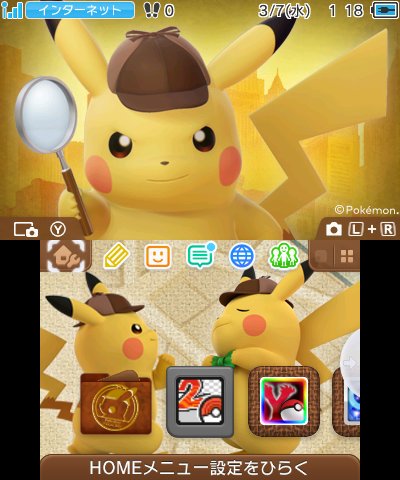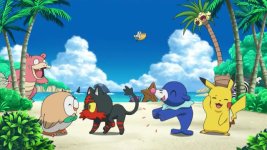 In The Anime Department
Pokémon Sun & Moon - Episode Title
Japanese TV Guides have revealed a pair of new episode titles for upcoming episodes of the anime. These episodes air on March 22nd and April 5th, with a break on March 29th. The first episode features Poipole appear in front of the group and take Pikachu away while the second episode features Ash & Co. working in a Pokémon Center, only for Team Skull to appear and cause trouble
Episode 1010: Pika Pika Sparkling Love! Poipole Spins Round and Round!!
Episode 1011: Work Experience! Around the Clock with the Pokémon Center!