08-04-2018 07:16 BST / 02:16 EDT by Serebii
This update may be amended throughout the day so be sure to check back. If you have any ideas for the site, be sure to send them in
Since the release of Pokémon Ultra Sun & Ultra Moon, the Discord Chat has been rife with discussion, so be sure to visit it. Our Forums have also had these discussion and are a bustling trade and competitive section for the games. Be sure to like our FaceBook Page.
Last Update: 02:00 BST
Edit @ 12:30: Pokémon of the Week | Edit @ 23:10: Everyone's Story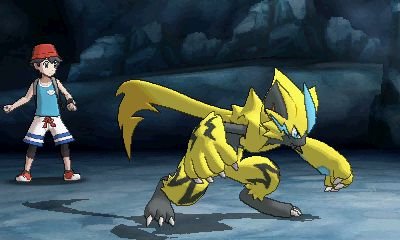 In The Games Department
Pokémon Ultra Sun & Ultra Moon
The Mythical Pokémon, Zeraora, has been officially revealed. This Pokémon is #807 in the National Pokédex and is to be available in Pokémon Ultra Sun & Ultra Moon. It's an Electric-type Pokémon. It has been revealed in conjunction with the upcoming movie, Everyone's Story
Edit @ 02:00: Zerarora Trailer Live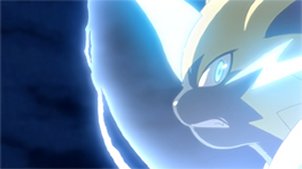 In The Anime Department
Pokémon the Movie 2018 - World Premiere
The world premiere of the new trailer for the upcoming movie, Pokémon: Everyone's Story, due for release in Japan in July 2018 has just aired on the Japanese variety show Oha Suta. The trailer showcased the Mythical Pokémon Zeraora. We expect an official upload soon and the site will be updated with the upload when it goes live
In the trailer, it showcased some of the daily life of all of the characters introduced in the previous trailer and ended with the character, Largo, reaching out for the Mythical Pokémon, Zeraora
Edit @ 23:44: The guest voice cast has also been revealed:
Lisa: Actress and former AKB48 member Rina Kawaei
Kagachi: Actor Koji Ohkura
Trito: Actor Gaku Hamada
Hisui: Masako Nozawa best known as the voice of Goku, Gohan and Goten in the Dragonball franchise
Largo: Child actress Mana Ashida
Shoko Nakagawa will be playing Lisa's younger brother Riku and Koichi Yamadera will be playing Fura City's mayor Oliver.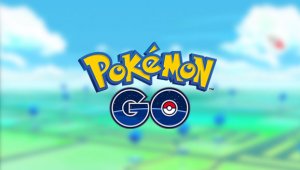 In The Games Department
Pokémon GO
Continuing the ever increasing amount of Unown event spawn tie-ins, Unown R, I, O, T, & C have started spawning in higher numbers around the Rio2C event in Rio de Janeiro, Brazil. This will last all of the weekend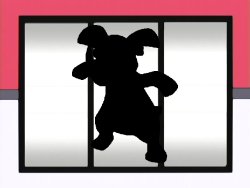 In The Pokémon of the Week Department
Who's That Pokémon
Today marks the seventy-second entry into the Generation VII competitive field with a Johto Pokémon. These entries are created by the visitors for the visitors and then compiled by our writers Psynergy, Jellal, Aposteriori, & Mcdanger. To get involved, Click here for the discussion forum
Today, we are covering a Pokémon introduced in the second generation. Its well-developed lower jaw and heavy fangs are its weapons. As long as it's not provoked, it rarely bites. More timid than Snubbull, this Pokémon is doted on by young people amused at the contrast between its looks and its attitude. While it has powerful jaws, it doesn't care for disputes, so it rarely has a chance to display their might.Although it's popular with young people, Granbull is timid and sensitive, so it's totally incompetent as a watchdog. So, here it is, the seventy-second entry, Granbull