10-09-2018 14:03 BST / 09:03 EDT by Serebii
Be sure to check yesterday's update for some Pokémon Let's Go News. This update may be amended throughout the day so be sure to check back. If you have any ideas for the site, be sure to send them in
Since the release of Pokémon Ultra Sun & Ultra Moon, the Discord Chat has been rife with discussion, so be sure to visit it. Our Forums have also had these discussion and are a bustling trade and competitive section for the games. Be sure to like our FaceBook Page.
Last Update: 17:34 BST
Edit @ 16:01: Pokémon GO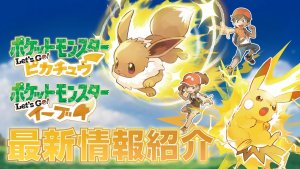 In The Games Department
Pokémon Let's Go, Pikachu! & Let's Go, Eevee!
The latest trailer has been released for Pokémon Let's Go Pikachu & Eevee. This trailer reveals more of the Secret Techniques and customisations, as well as the new moves
With the new Partner Power feature where an icon appears on the screen during battle requiring you to shake the JoyCon, Pikachu has a special move Pika Papow which does more damage the higher your friendship with Pikachu. In addition to that, the move revealed on Saturday is to be called Splishy Splash in the west.
Next up, Eevee has its own Partner Power special move called Veevee Volley. It also gains three brand new moves. First, the Fire-type move from Saturday is called Sizzly Slide in English. It also gets a Water-type move called Bouncy Bubble which heals Eevee by 50% of the damage inflicted, and an Electric-type move called Buzzy Buzz which guarantees Paralysis If you get the sign when your Pokémon isn't in battle, it gives you the ability to raise our current active Pokémon's stats.
The Secret Techniques revealed on Saturday are Chop Down and Sea Skim while the new one Sky Dash allowing you to travel to other areas of Kanto like Fly
Celadon City's Game Corner has shifted to be an arcade
Edit @ 14:16: We have updated our Pre-Release Screenshot Page
Edit @ 14:34: Updated our New Attacks section
Edit @ 14:52: Updated our Secret Techniques section
Edit @ 17:34: Created a page for Partner Powers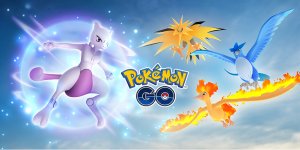 In The Games Department
Pokémon GO
Following the successful Global Challenges tying in with the Safari Zones in Dortmund & Yokosuka, as well as Pokémon GO Fest, Niantic have announced the Ultra Bonus for Pokémon GO. This bonus is from September 13th to September 20th, the Legendary Birds will be in raids and until September 30th Kanto Pokémon will have increased spawns. Mewtwo will be in Raid Battles from September 20th to October 23rd and all Kanto Regionals will be in 7km eggs until the end of September. With the announcement of the event, we have created our usual Event Details Page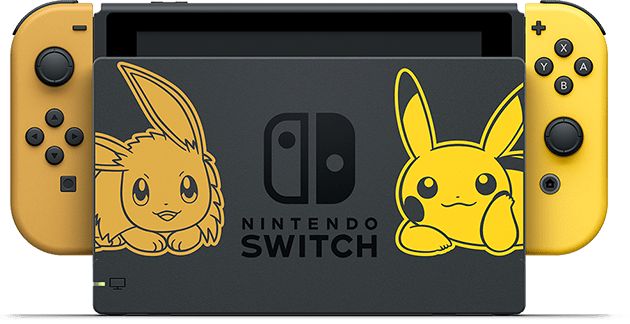 In The Games Department
Pokémon Let's Go - Nintendo Switch
With the new Pokémon Let's Go, Pikachu & Let's Go, Eevee news reveal, a special edition of Nintendo Switch was released. This special edition of the console has a special decal of Pikachu and Eevee on the back, as well as a special decal on the Nintendo Switch dock. It also comes with unique Brown and Yellow Joy-Cons that are exclusive to this bundle. In addition to that, the console comes with a download copy of Pokémon Let's Go, Pikachu or Let's Go, Eevee, as well as a Poké Ball Plus. In Japan, it also comes with a 90 day subscription to the Nintendo Switch Online Service.
| | |
| --- | --- |
| Special Edition Nintendo Switch | Special Edition Nintendo Switch |
| | |