11-09-2018 07:00 BST / 02:00 EDT by Serebii
Be sure to check yesterday's update for some big Pokémon Let's Go News. This update may be amended throughout the day so be sure to check back. If you have any ideas for the site, be sure to send them in
Since the release of Pokémon Ultra Sun & Ultra Moon, the Discord Chat has been rife with discussion, so be sure to visit it. Our Forums have also had these discussion and are a bustling trade and competitive section for the games. Be sure to like our FaceBook Page.
Last Update: 11:58 BST
Edit @ 11:16: Pokémon GO Week in Korea | Edit @ 11:58: Special Edition Switch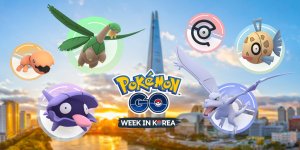 In The Games Department
Pokémon GO
Another new real life event has been announced to tie in with the annual Korean Pokémon Festa event. With this, from September 17th through September 25th, the spawns in Korea are to increase and there will be a Pokémon Pop-Up Store for merchandise. However, from September 21st through September 23rd, rare Pokémon such as Feebas, Trapinch, will appear in Seoul while Tropius and Unown will appear around the Lotte Department Store and Lotte World Mall. No tickets are required for this event. Tying in with this, from September 21st through 26th, while stocks last, players can get a special Pokémon GO strap. As always, we have created our usual special Event page to track all details of this event.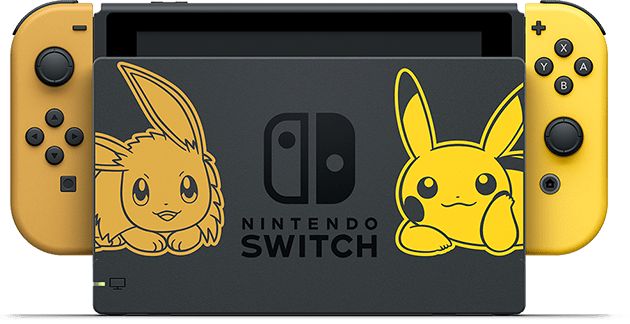 In The Games Department
Pokémon Let's Go - Nintendo Switch
Yesterday, the special edition Nintendo Switch was revealed for global release. However, hidden away in the Japanese press release, it was confirmed that in the My Nintendo Store and Pokémon Center Online stores, you will be able to buy the special dock, JoyCons and even the box of the bundle separately. Currently timings and price of these releases are not known but we'll post as further information comes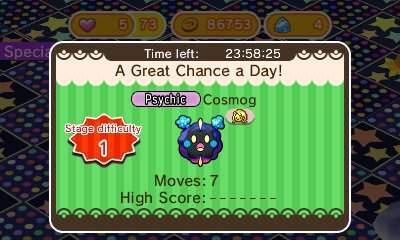 In The Games Department
Pokémon Shuffle - Events
Pokémon Shuffle has begun Week 7 of its event cycle. This cycle continues the Escalation Battle from last week as well as the following stages that will run for a week
The Ultra Challenge Stage is a stage for White Kyurem
The Great Challenge Stages are Chikorita (Winking), Dialga, Lycanroc, Toxapex & Salazzle
The Daily Pokémon are Lunatone, Tyrogue, Castform, Mantyke & Solrock
There's a One Chance Per Day stage for Cosmog
There's a Competitive Stage against Mega Manectric
In addition to this, there's a Pokémon Safari featuring Darumaka, Electrike, Plusle, Minun, Alolan Diglett, Darmanitan, Pikachu (Winking), Raichu (Winking), Manectric & Alolan Dugtrio, which will run for two weeks.