18-06-2018 14:08 BST / 09:08 EDT by Serebii
This update may be amended throughout the day so be sure to check back. If you have any ideas for the site, be sure to send them in
Since the release of Pokémon Ultra Sun & Ultra Moon, the Discord Chat has been rife with discussion, so be sure to visit it. Our Forums have also had these discussion and are a bustling trade and competitive section for the games. Be sure to like our FaceBook Page.
Last Update: 18:07 BST
Edit @ 16:10: International Championships Stream | Edit @ 18:08: Pokémon GO Event Reminder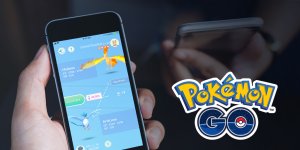 In The Games Department
Pokémon GO
It has been confirmed that Friends, Gifting and Trading is about to come to Pokémon GO later this week. You'll be able to connect with friends using a Trainer Code. With gifts, you may receive a gift from PokéStops which can contain eggs of Alolan Forms (which require 7km to hatch) and the ability to send a gift. You can't open the gift yourself but can send to friend. In addition to this, you can have a Friendship Level. This can be increased by trading and you use Stardust to trade so you need to have high stardust. Friend levels increase when you do various things with friends such as a gym battles and the higher your friend level, the more bonuses you can accrue. There are four levels of friendship: Good Friend - Trade Pokémon
Great Friend - Trade Pokémon - +1 Stardust Discount | +1 Premier Ball in Raids | +1 Attack Bonus
Ultra Friend - Trade Pokémon - +2 Stardust Discount | +2 Premier Ball in Raids | +2 Attack Bonus
Best Friend - Trade Pokémon - +3 Stardust Discount | +4 Premier Ball in Raids | +3 Attack Bonus
With trading, you will receive bonus candy for the Pokémon you trade away, with more candy being given if the Pokémon were caught far apart. When a Pokémon is traded, its IVs get rerolled but the better the Friend Level between you and your friend, the higher chance of keeping the same or close to the original IVs. Legendary Pokémon, Shiny Pokémon and Pokémon not in your Pokédex require a Special Trade. These can only occur once a day with a Great or Best Friend.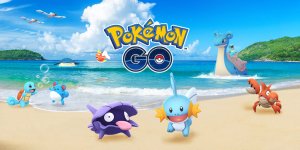 In The Games Department
Pokémon GO
The currently running event in Pokémon GO, the Water Festival 2018, is due to end on Thursday at 20:00 UTC. This event contains various Water-type spawn increases, special Water-type raids, 2km eggs containing Water-types and more prominently, Kyogre raids which have a chance of producing Shiny Kyogre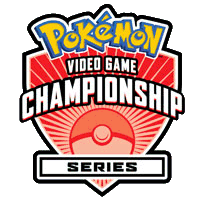 In The Games Department
Pokémon International Championships
Stream details have been announced for the Pokémon North American International Championships in Columbus Ohio on July 6th through 8th. The streams all run for all three games with commentators across the weekend. The VGC commentators are , Adam Dorricott, Scott Glaza, Duy Ha, Evan Latt, Gabby Snyder, Aaron Zheng. The TCG commentators are Cora Georgiou, Jeremy Jallen, Josue Rojano, Kyle Sabelhaus, Kyle Sucevich, Kenny Wisdom & The Pokkén Tournament DX Commentators are Michael "H2" Graf, Brendan "Burnside" Hansen, D'Ron "D1" Maingrette
Friday July 6th - From 14:30 UTC - VGC and TCG
Saturday July 7th - From 14:00 UTC - VGC, TCG & Pokkén Tournament
Sunday July 8th - From 14:00 UTC - Final matches
We'll host all streams here this weekend so be sure to check for them