25-07-2018 09:04 BST / 04:04 EDT by Serebii
This update may be amended throughout the day so be sure to check back. If you have any ideas for the site, be sure to send them in
Since the release of Pokémon Ultra Sun & Ultra Moon, the Discord Chat has been rife with discussion, so be sure to visit it. Our Forums have also had these discussion and are a bustling trade and competitive section for the games. Be sure to like our FaceBook Page.
Last Update: 20:58 GMT
Edit @ 11:51: Tornadus/Thundurus Reminder | Edit @ 20:41: Pokémon GO Lucky Pokémon | Edit @ 20:58: Pokkén Tournament Group Match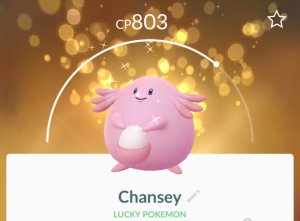 In The Games Department
Pokémon GO - Lucky Pokémon
Lucky Pokémon are now live in Pokémon GO. These Pokémon will have reduced Stardust costs required to power up and can be obtained by trades. The longer your Pokémon has been with you, the higher the chance of getting a Lucky Pokémon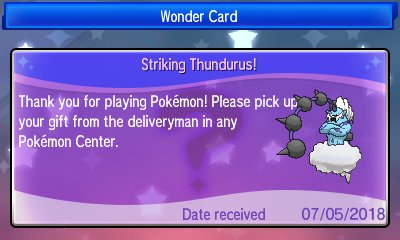 In The Games Department
Pokémon Sun, Moon, Ultra Sun & Ultra Moon - Tornadus & Thundurus Event
For those of you in the US, the sixth month of the Legendary Pokémon Year events is due to end on Saturday. Until July 28th 2018, players will be able to get a Thundurus in Pokémon Sun and Ultra Sun or Tornadus in Pokémon Moon and Ultra Moon simply by going to a Target store and getting a Serial Code. These distributions differ between Sun & Moon and Ultra Sun & Ultra Moon with the Pokémon being Level 60 in Sun & Moon and Level 100 holding a Gold Bottle Cap in Ultra Sun & Ultra Moon. Our Event Database has full details of this event.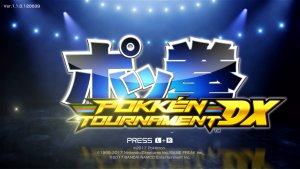 In The Games Department
Pokkén Tournament DX
The next special Group Match has been announced on Pokkén Tournament DX. From August 3rd through August 5th you can participate in the "Deep Blue Monarch" Group Match. This cup is a Basic Battle competition, once again on a Fixed Battle Arena. Participating in this brings a special title reward based on Empoleon, and if you place highly you'll get other titles based on your placement.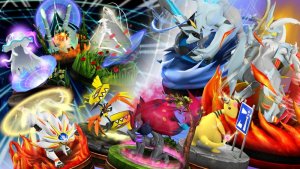 In The Games Department
Pokémon Duel - Update
The smartphone game, Pokémon Duel, has had a new update. This patch takes it to version 6.1.0 and requires 247MB of space on your mobile device to download. It is required to update in order to play the game
This patch alters a number of fixes but also provides a special pack so players can purchase gems and get the special figures for Feebas and Milotic early. They'll be released in Boosters and through Material Exchange soon