03-07-2019 07:06 BST / 02:06 EDT by Serebii
Be sure to check Friday's update for Sword & Shield update. This update will be amended throughout the day so be sure to check back. If you have any ideas for the site, be sure to send them in
Last Update: 19:00 BST
Edit @ 09:48: Pokémon Duel | Edit @ 12:46: Episode Title | Edit @ 15:46: Sword & Shield Demo | Edit @ 19:00: Dortmund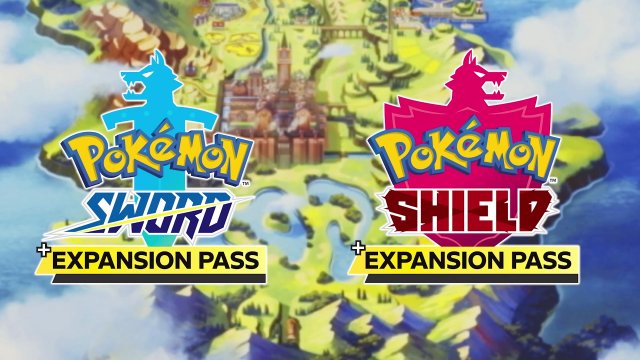 In The Games Department
Pokémon Sword & Shield
It has been confirmed that the Pokémon Sword & Shield demo, recently at E3 and the Pokémon International Championships, will be playable at Gamepolis in Malaga, Spain on July 19th through 21st. This demo will be of Nessa's Gym and feature the new Pokémon Yamper and Impidimp.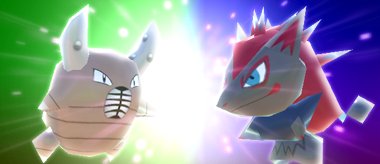 In The Games Department
Pokémon Rumble Rush
The new event has started in Pokémon Rumble Rush .
This event is focused on an island based around Pinsir and contains various new Pokémon, new Gears and more. As such, we're currently compiling everything about this new event and so this update and our Rumble Rush section will be updated with details over the next day
Updated Location Listings with further details of Pinsir Sea
Started updating Pokémon Listings with all details
Edit @ 08:02: Updated the Gears listing
Edit @ 11:13: Updated the Challenges listing
In The Games Department
Pokémon GO
Niantic have announced the next Pokémon GO event. This is the GO Fest Dortmund tie-in and features increased spawns of Nidoran Male. With this it can be found as a Shiny. It runs from 08:00 UTC tomorrow, July 4th throughout the GO Fest Dortmund period this weekend. As usual, we've created our special event section for this event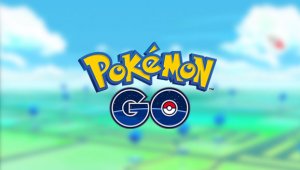 In The Games Department
Pokémon GO - Legendary Dinner Hour
Following the commencement of the concept earlier this year and the run last month another Dinner Hour of Legendary raids, this time focusing on Groudon, is running today from 6pm local time. At present it has been reported in New Zealand and is expected to continue onwards globally throughout the day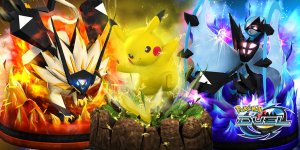 In The Games Department
Pokémon Duel
The Pokémon Duel update is now available. This update brings a variety of bug fixes. First, it has implemented the figure updates that were announced on Friday.
There's also a log-in bonus to get an Aerodactyl figure
Next, a plethora of new figures have been released
The UX figures are Mega Sharpedo, Mega Manectric, Thundurus Therian Forme
The EX figures are Sharpedo, Manectric, Thundurus Incarnate Forme
The R figures are Omastar, Lanturn, Slowpoke
The UC figures are Electrike, Omanyte, Chinchou
In addition to that Eevee, Tapu Koko, Tapu Lele, Tapu Bulu & Tapu Fini have gained new Z-Moves Our full Pokémon Duel Figure Database has been updated with these figures, including new functions that display the Z-Moves a Pokémon can use and those move's effects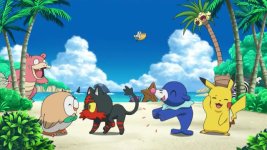 In The Anime Department
Pokémon Sun & Moon - Episode Title
A Japanese TV Guide has revealed the next episodes of the Pokémon Sun & Moon anime. This episode is due to air on July 14th. No further details have been revealed and this title is likely to be a partial title with more to be revealed soon so keep checking back
Episode 1073: Mallow & Lana!