06-02-2019 14:42 GMT / 09:42 EST by Serebii
This update may be amended throughout the day so be sure to check back. If you have any ideas for the site, be sure to send them in
Last Update: 17:07 GMT
Edit @ 15:04: Taiko no Tatsujin DLC | Edit @ 17:07: Bulbasaur POP! | Edit @ 17:15: Pikachu Figures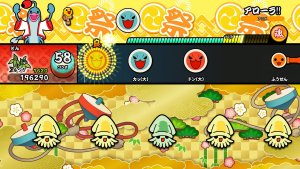 In The Games Department
Taiko No Tatsujin Drum 'n' Fun DLC
Following its announcement last week, the new DLC for Taiko no Tatsujin Drum 'n' Fun is now available in Japan. This pack costs 432¥ and comes with three Pokémon related tracks
Pokémon Let's Go, Pikachu! & Let's Go, Eevee Game Music - Difficulty: Easy ☆2 | Normal ☆2 | Hard ☆5 | Excellent ☆7
Pokémon Sun & Moon Anime Opening - Future Connection - Difficulty: Easy ☆2 | Normal ☆3 | Hard ☆4 | Excellent ☆7
Pokémon Anime Opening - Mezase Pokémon Master ~20th Anniversary~ - Difficulty: Easy ☆2 | Normal ☆4 | Hard ☆6 | Excellent ☆8
At present it's not clear when these tracks will be available in North America or Europe, so be sure to keep checking back for more news on their localised release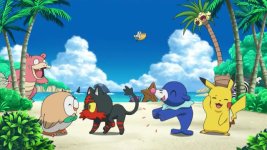 In The Anime Department
Pokémon Sun & Moon - Episode Title
A Japanese magazine has revealed new episode titles for upcoming episodes of the anime. This episode is due to air on March 3rd and features Ash & Co. preparing to return to Melemele Island, but a mysterious Pokémon has boarded the ship and starts eating tools at the Pokémon School and James' collection while causing mischief
Episode 1054: Arrival in Alola! Melty Metal Panic!!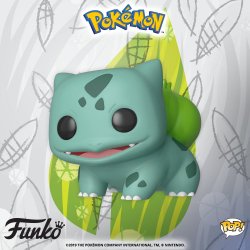 In The Pokémon Department
Pokémon - POP! Vinyl
Funko has announced that Pokémon will continue to get more of their POP Vinyl figures. The next one announced is a Bulbasaur figure. This figure will be released on February 27th 2019 with more Funko POP! figures being announced soon
In addition to that, The Pokémon Company International has announced another line of figures with Funko. These are the "A Day With Pikachu" and will be released in the online Pokémon Center website. Once a month, a Pikachu figure celebrating a certain holiday will be announced, starting on February 13th 2019 with the "One Lucky Day" Pikachu. The line-up is as follows:
A Day with Pikachu: Rainy Day Pokémon
A Day with Pikachu: Blooming Curiosity
A Day with Pikachu: Sweet Days Are Here
A Day with Pikachu: Sparking Up a Celebration
A Day with Pikachu: Splashing Away Summer
A Day with Pikachu: Charged Up for Game Day
A Day with Pikachu: Surprises to Fall For
A Day with Pikachu: Completely Thank-Full
A Day with Pikachu: A Cool New Friend
A Day with Pikachu: Ringing In the Fun
A Day with Pikachu: Surprising Weather Ahead.
Pokémon