10-03-2019 09:30 GMT / 05:30 EDT by Serebii
If you have any ideas for the site, be sure to send them in
Since the reveal of Pokémon Sword & Shield, the Discord Chat has been rife with discussion, so be sure to visit it. Our Forums have also had these discussion and are a bustling trade and competitive section for the games. Be sure to like our FaceBook Page.
Last Update: 13:00 GMT
Edit @ 10:09: Episode Pictures | Edit @ 13:00: Pokémon of the Week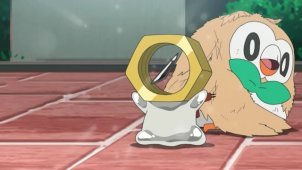 In The Anime Department
Pokémon Sun & Moon - Episode Pictures
As usual, we have done pictures from the episode that aired in Japan today. This episode features Rowlet help find Meltan's nut after it goes missing. The AniméDex has been updated with the contents of this episode. Click the picture to go to the gallery but be warned however as they contain spoilers.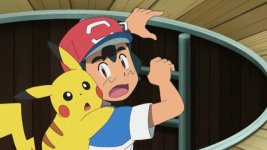 In The Anime Department
Pokémon Sun & Moon - Character Biography
With the episode that has aired in Japan today, we have been able to update Ash's biography with a Pokémon that he caught in today's episode. Be warned as it contains spoilers.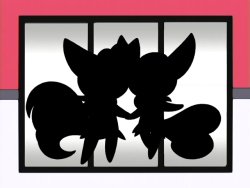 In The Pokémon of the Week Department
Who's That Pokémon
Today marks one hundred & twentieth entry into the Generation VII competitive field with a Kalos Pokémon. These entries are created by the visitors for the visitors and then compiled by our writers Psynergy, Jellal, & Mcdanger. To get involved, Click here for the discussion forum
Today, we are covering a Pokémon introduced in the sixth generation. When in danger, it raises its ears and releases enough psychic power to grind a 10-ton truck into dust. The eyeball patterns on the interior of its ears emit psychic energy. It keeps the patterns tightly covered because that power is too immense. So, here it is, the one-hundred & twentieth entry, Meowstic