OK. To Avoid the current hassles there is this disclaimer for those Who want to use it without permission:
You shall not post this on anywhere for public use
You shall not sell this for public use
Do not replicate and forward without permission
Do not claim this as yours
Do Not Translate it into your language and claim ownership

Arriving at the Dragonspiral Tower, Ash & Co. learn that Cedric Juniper has discovered the location of the White Ruins, where the Light Stone is found, which can be used to awaken Reshiram. When they enter the White Ruins and find the Light Stone, it becomes engulfed with light and N soon appears. Asking what Juniper's intent is with the Light Stone, N reacts badly and takes the Light Stone from him. However, soon afterwards, Team Plasma appear with intent on the Light Stone. Will Ash & co. be able to stop them?

Full Guide coming Soon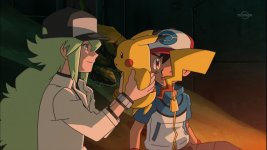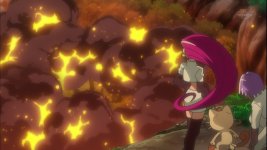 781: Ash and N: A Clash of Ideals!

781: The White Ruins! Ash VS N!!



Yes


Ash
Iris
Cilan
Jessie
James
N
Looker
Cedric Juniper
Colress
Plasma Grunt
Ghetsis
Aldith
Barret
Anthea
Concordia


Ash:
Iris:
Cilan:
Rocket:
Nurse Joy:
Plasma Grunt:
Barret:
Special/Other Trainers:
Wild:


Team Plasma's plot to reawaken Reshiram begins