OK. To Avoid the current hassles there is this disclaimer for those Who want to use it without permission:
You shall not post this on anywhere for public use
You shall not sell this for public use
Do not replicate and forward without permission
Do not claim this as yours
Do Not Translate it into your language and claim ownership

Rotom Dex is one of Ash's companions and is a Rotom in a Pokédex. After being hit by Pikachu's electricity, it is pushed out of the Pokédex and goes into Kukui's Washing Machine. It tries to go back to being in the Pokédex, but keeps failing and changes to all the different forms. Will Rotom be able to return to the Pokédex?

Full Guide coming Soon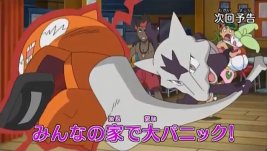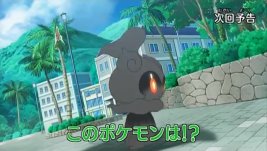 1000: TBC!

1000: Rotom Won't Stop Undergoing Forme Change!



Yes


Ash
Lillie
Mallow
Lana
Sophocles
Kiawe
Professor Kukui
Professor Burnet
Nurse Joy
Hobbs
Linka
Harper
Sarah
Sophocles' Mother


Ash:
Lillie:
Mallow:
Lana:
Sophocles:
Kiawe:
Hobbs:
Linka:
Special/Other Trainers:
Wild:


None of consequence