OK. To Avoid the current hassles there is this disclaimer for those Who want to use it without permission:
You shall not post this on anywhere for public use
You shall not sell this for public use
Do not replicate and forward without permission
Do not claim this as yours
Do Not Translate it into your language and claim ownership

While at Poni Island, Sophocles decides he wants to evolve his Charjabug, so Hapu informs him that the electrical energy around Vast Poni Canyon will allow him to do so. Ash, Kiawe and Sophocles then head to the canyon where they find Horacio and his group who are in the canyon to do the same. At the same time, Lana decides to train her Popplio with her old friend Aya and her recently evolved Primarina. With Popplio learning to properly sing with Primarina, does it count as training? How will everyone's project turn out?

Full Guide coming Soon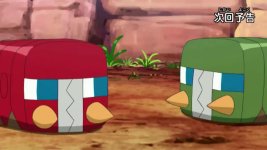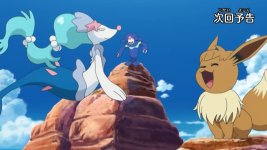 1049: Evolving Research!

1049: We Have the Sea and We Have Valleys! Pokémon Evolution Training!!



Yes


Ash
Lillie
Mallow
Lana
Sophocles
Kiawe
Hapu
Aia
Kanoa
Horacio
Yansu
Dana
Nurse Joy


Ash:
Lillie:
Mallow:
Lana:
Sophocles:
Kiawe:
Nurse Joy:
Aia:
Horacio:
Special/Other Trainers:
Wild:


Sophocles' Charjabug evolves into Vikavolt
Lana's Popplio evolves into Brionne
Lana received a Primarium Z