OK. To Avoid the current hassles there is this disclaimer for those Who want to use it without permission:
You shall not post this on anywhere for public use
You shall not sell this for public use
Do not replicate and forward without permission
Do not claim this as yours
Do Not Translate it into your language and claim ownership

The group has gone to Lillie's house for training with their Z-Moves ahead of the Alola Pokémon League when Lillie shows the group the Magearna her father found for her. In addition to that, Gladion is on Melemele Island looking for something with hisUmbreon. Will he find what he's looking for and will Lillie finally master her Z-Move?

Full Guide coming Soon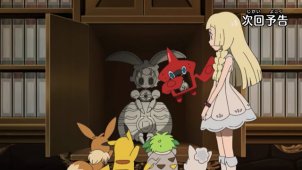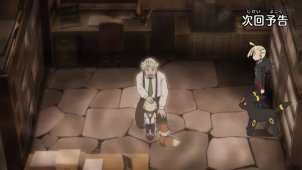 1070: Chasing Memories, Creating Dreams!

1070: Gladion & Lillie! Chasing a Father's Phantom!!



Yes


Ash
Lillie
Mallow
Lana
Sophocles
Kiawe
Gladion
Professor Kukui
Jessie
James
Professor Burnet
Lusamine
Faba
Wicke
Hapu
Mohn
Hobbs


Ash:
Lillie:
Mallow:
Lana:
Sophocles:
Kiawe:
Gladion:
Jessie:
Rocket:
Hapu:
Mohn:
Special/Other Trainers:
Wild:
Special/Other Trainers:
Wild:


Gladion recruits his father's Zoroark into the search to find his father