OK. To Avoid the current hassles there is this disclaimer for those Who want to use it without permission:
You shall not post this on anywhere for public use
You shall not sell this for public use
Do not replicate and forward without permission
Do not claim this as yours
Do Not Translate it into your language and claim ownership

With Ash's Z-Move having not had any effect on Hau's Decidueye, Decidueye has come back with its Sinister Arrow Raid Z-Move, which Rowlet luckily managed to dodge. However, the battle continues on and, with Rowlet not having fully mastered Feather Dance, the battle gets even more tense. Will Rowlet be able to pull through and bring Ash to the semi finals? In addition to that, the Top 8 match between Sophocles and Kiawe begins...

Full Guide coming Soon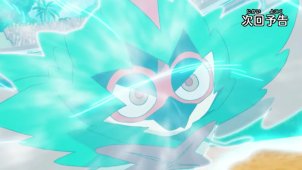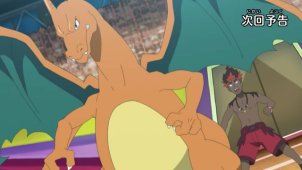 1076: Battling on the Wing!!

1076: A Birdacious Battle! Brave Bird VS Sky Attack!!



Yes


Ash
Lillie
Mallow
Lana
Sophocles
Kiawe
Professor Kukui
Gladion
Jessie
James
Hau
Harry
Olivia
Nanu
Hapu
Lusamine
Faba
Wicke
Professor Burnet


Ash:
Mallow:
Lana:
Sophocles:
Kiawe:
Gladion:
Jessie:
James:
Rocket:
Professor Burnet:
Hau:
Special/Other Trainers:
Wild:


Ash defeats Hau and proceeds to the Semi Finals