OK. To Avoid the current hassles there is this disclaimer for those Who want to use it without permission:
You shall not post this on anywhere for public use
You shall not sell this for public use
Do not replicate and forward without permission
Do not claim this as yours
Do Not Translate it into your language and claim ownership

It's almost time for the finals of the Alola Pokémon League and, on the day before the finals, Ash's mother and Professor Oak arrive all the way from Kanto to cheer him on. However, soon after a group of Meltan appear and start doing something to Ash's Meltan. Gladion, Ash's opponent, is also preparing for the match being supported by his mother Lusamine and sister Lillie. When the match comes to a head the next day, it starts with Ash with the Mythical Pokémon Melmetal versus Ash with the Legendary Pokémon Silvally. Who will win the match?

Full Guide coming Soon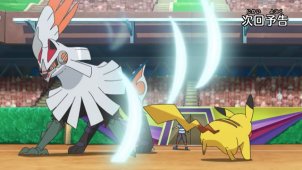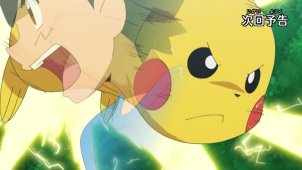 1081: Final Rivals!

1081: The Finals! The Ultimate Rival Showdown!!



Yes


Ash
Lillie
Mallow
Lana
Sophocles
Kiawe
Professor Kukui
Gladion
Jessie
James
Professor Oak
Delia Ketchum
Lusamine
Faba
Wicke
Professor Burnet
Ilima
Guzma
Hala
Olivia
Nanu
Hapu
Mohn


Ash:
Lillie:
Mallow:
Lana:
Sophocles:
Kiawe:
Gladion:
Jessie:
James:
Rocket:
Ilima:
Mina:
Guzma:
Faba:
Hau:
Special/Other Trainers:
Wild:


Ash's Meltan evolves into Melmetal
The Alola Pokémon League Finals begin