OK. To Avoid the current hassles there is this disclaimer for those Who want to use it without permission:
You shall not post this on anywhere for public use
You shall not sell this for public use
Do not replicate and forward without permission
Do not claim this as yours
Do Not Translate it into your language and claim ownership

It's time for an open day at the Pokémon School and Ash gets chosen to hold a presentation to all the people attending. Trying to work out what his presentation should be, he learns that his mother is coming to visit from Kanto, which causes Ash to be even more nervous. Rotom then comes up with an idea to help Ash. Will the presentation go off without an issue?

Full Guide coming Soon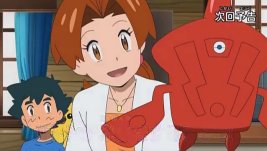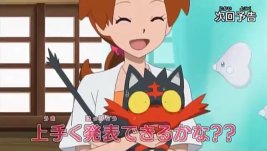 967: Alolan Open House!

967: Alola! The First Visitation Day!!



Yes


Ash
Lillie
Mallow
Lana
Sophocles
Kiawe
Professor Kukui
Samson Oak
Delia Ketchum
Tupp
Zip
Rapp
Harper
Sarah
Hobbs
Sophocles' Father
Sophocles' Mother
Lana's Mother


Ash:
Lillie:
Mallow:
Lana:
Sophocles:
Kiawe:
Samson Oak:
PokeRide:
Rapp:
Zip:
Tupp:
Special/Other Trainers:
Wild:


None of consequence