OK. To Avoid the current hassles there is this disclaimer for those Who want to use it without permission:
You shall not post this on anywhere for public use
You shall not sell this for public use
Do not replicate and forward without permission
Do not claim this as yours
Do Not Translate it into your language and claim ownership

As the group prepares to go for a trip to Akala Island, the Island Kahuna, Olivia, appears to act as their guide. Olivia has a certain charm that allows her to calm wild Pokémon and even the trainers Pokémon grow attached to her. However on the way to the island, some Water Pokémon start causing issues. Will they be able to make it to the island?

Full Guide coming Soon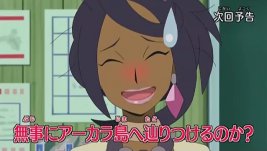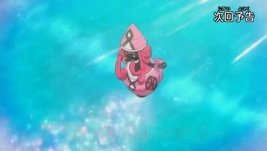 974: The Island Whisperer!

974: Enter Olivia! Cry and Laugh, Island Queen!!



Yes


Ash
Lillie
Mallow
Lana
Sophocles
Kiawe
Professor Kukui
Samson Oak
Nurse Joy
Olivia
Sima
Mimo
Harry


Ash:
Lillie:
Mallow:
Lana:
Sophocles:
Kiawe:
Samson Oak:
Special/Other Trainers:
Nurse Joy:
Olivia:
Wild:


Ash & Co. head to Akala Island