OK. To Avoid the current hassles there is this disclaimer for those Who want to use it without permission:
You shall not post this on anywhere for public use
You shall not sell this for public use
Do not replicate and forward without permission
Do not claim this as yours
Do Not Translate it into your language and claim ownership

Still in Kanto, the group heads to Cerulean City to teach the Alola group about Pokémon Gyms. Having had his last match at Cerulean Gym interrupted, Ash is eager to have a proper match as demonstration, and Kiawe also wants to battle. As such, battles soon begin of Ash VS Misty and Kiawe VS Brock, but when they start to use their Z-Moves, Brock & Misty pull out their trump cards: Mega Evolution. Will Ash manage to push through the Mega Gyarados' strength with his Z-Move?

Full Guide coming Soon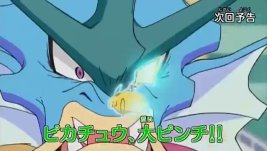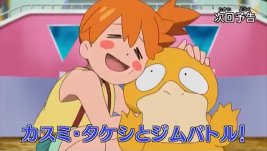 986: When Regions Collide!

986: Gym Battle! Z-Move VS Mega Evolution!!



Yes


Ash
Brock
Misty
Lillie
Mallow
Lana
Sophocles
Kiawe
Professor Kukui
Professor Oak
Samson Oak
Jessie
James


Ash:
Brock:
Misty:
Lillie:
Mallow:
Lana:
Sophocles:
Kiawe:
Jessie:
Rocket:
Special/Other Trainers:
Wild:


Ash battles Misty
Kiawe battles Brock
Jigglypuff follows Ash to Alola