OK. To Avoid the current hassles there is this disclaimer for those Who want to use it without permission:
You shall not post this on anywhere for public use
You shall not sell this for public use
Do not replicate and forward without permission
Do not claim this as yours
Do Not Translate it into your language and claim ownership

The Kalos League is over and Team Flare have begun their onslaught, throwing Lumiose City into panic. Ash & Alain head to the Prism Tower to see who is behind it, but Team Flare appear in front of them with their eyes set on Ash. Lysandre also begins to explain his actions to the population of the city. Will Ash & Alain be able to save the city?

Full Guide coming Soon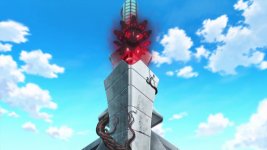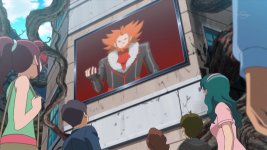 935: A Towering Takeover!

935: Team Flare Attacks! The Zygarde at the Prism Tower!!



Yes


Ash
Clemont
Serena
Bonnie
Alain
Mairin
Jessie
James
Officer Jenny
Nurse Joy
Professor Sycamore
Alexa
Viola
Grant
Korrina
Lysandre
Diantha
Shauna
Trevor
Tierno
Ramos
Sawyer
Valerie
Olympia
Malva
Aliana
Bryony
Celosia
Mable
Xerosic
Team Flare Grunts
Team Flare Admins
Wulfric


Ash:
Clemont:
Serena:
Alain:
Jessie:
Rocket:
Nurse Joy:
Professor Sycamore:
Meyer:
Diantha:
Korrina:
Shauna:
Tierno:
Trevor:
Sawyer:
Valerie:
Olympia:
Aliana:
Celosia:
Team Flare Grunts:
Special/Other Trainers:
Wild:


Team Flare's plan comes to fruition