I Love These Lazy Thursdays
- 2-28-2002-15:44-EDT - Serebii
---

Nothing much happens Mid-week...:
In The Anime Department
New Episode Titles from 4Kids
There are two new Titles for Episodes from 4Kids so Here they are, I will add them to the sections When I have time.
194: The Ring Masters
195: The Poké-Spokesperson
In The Smash Bros Melee Department
Ganondorf BIOs
Continuing with the BIOs for Zelda Characters, Today's is Ganondorf. Tomorrow will be Young Link, then we will move onto the Pokémon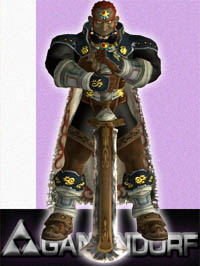 Well Thats all for today. See Ya
SPP Script + Smash Bros Melee
- 2-27-2002-15:22-EDT - Serebii
---
I recently finished working on the 1st version of SPP Script see that later on:
In The Anime Department
NextOn
There's a new NextOn pic from the penultimate Orange League ep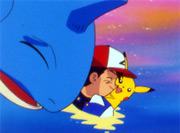 In The Smash Bros Melee Department
Ending in Classic
Yesterday I forgot to upload the Classic Ending Pictures so here they are
Zelda/Sheik BIOs
Lugia Managed to send me the pics for today's BIOs, tomorrow or Friday we should be doing one of the following, Ganondorf, Young Link, Mewtwo or Mr. Game & Watch
In The Main Site Department
SPP Script
Well SPP Script is ready to be downloaded. This is a replacement for mIRC and for the JavaChatroom but they can still be used to get there. Once downloaded and Un-Zipped open the file mirc.exe and you will be home free
Well Thats all for today. See Ya
Lazy Day
- 2-26-2002-16:12-EDT - Serebii
---
Well, Lugia hasnt given me the Sheik/Zelda pics yet so the BIOs aren't ready yet and there hasnt really been much to report:
In The Anime Department
Episode Guide
Mozz and SpinaZak managed to translate a guide for yet another future episode. You may think I am ditching Xeno Lugia but I am not. When his station gets this far, I will record which will be best to stay up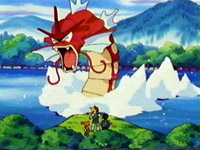 In The Smash Bros Melee Department
Items In Melee
After doing the Pokémon I thought the most logical course of action is to do an Items List. So here it is
Well Thats all for today. See Ya
Anime and Smash Bros
- 2-25-2002-11:55-EDT - Serebii
---
Did some extra work last night on the Super Smash Bros Melee stuff:
In The Anime Department
Character BIOs
Yet Again I have done 6 More Character BIOs featuring people from eps both English and Japanese so lets see what they are:
Eru & Risa
Bucky
Old Man Shuckle
Hoothoot Airlines Pilot
Ruka
Tobihiro
Winter Vacations
Yesterday, I asked Mozz to write me a guide for Pikachu's Winter Vacation 2000 and he did. They are good synopsis for something so short
In The Smash Bros Melee Department
Smash Bros Melee Ending Shots
Today's Ending Shots are from the ending once you beat Allstar Mode with these Particular Characters.
Pokémon In Melee
Well, yesterday morning after writing yesterday's update I thought to myself, why havent you done a list of all the Pokémon in Melee and what do they do, So I went ahead and made it.
Character Pages
I've been planning this bit for a while but thanks to Pic getting Pal Lugia, I managed to succeed in my Vision. He got me pictures of Link today. Each Day for the Next Month or so I will bring a new Character Page. Tomorrow (or Wednesday If I dont See Lugia) I will bring the Zelda and the Sheik BIOs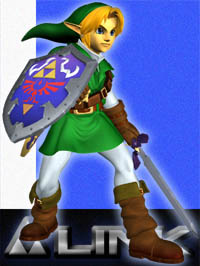 Well Thats all for today. See Ya
Anime, TCG and Smash Bros
- 2-24-2002-04:40-EDT - Serebii
---
Alot of Stuff always crops up on Saturday nights. Well Lets get down to it shall we:
In The Anime Department
Episode Guides
Xeno Lugia has written another guide for us. This is the episode that features both Suicune and Eusine: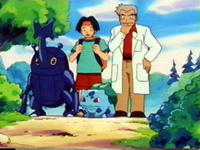 Character BIOs
Again I have done some more Character BIOs, most of these people have been in English episodes. The first two are from the Raikou Special: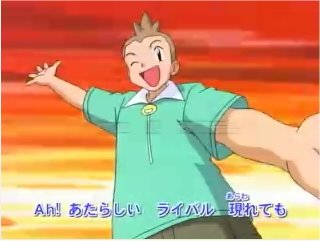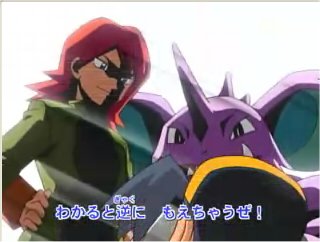 Santa Claus (No Joke)
Shingo
Mariah
Mickey
Episode Titles
Hold the Presses. Just before I posted this update Spinazak, Xeno Lugia and I translated 2 new episode titles. Find them at the bottom of the
Episode List
In The TCG Department
Two New Set Lists with Pictures
Yesterday I noticed the TCG section hasn't been updated in a while so I updated it with 2 new set lists. Although i have only the pics of the holos for the first one.
Pokémon E Card
Pokémon E Card McDonald's Promos
In The Gamecube Department
Smash Bros Melee Ending Shots
On Friday I said how there will be a Major update to the SSB:M section. Well its going to be gradual and starting today. Today we have the ending shots for the characters after beating Adventure Mode with them. I suggest you look at Link first. It's Hilarious.
Well Thats all for today. See Ya
Anime Fest
- 2-23-2002-03:40-EDT - Serebii
---
Well, I have finished uploading and started to focus on the areas in question. For Example, soon I will start on the Card E Section to the TCG Section. Also oyu may have noticed these annoying pop-ups when loading a page, I am sorry about this and i am looking for a why to remove them, I'll ask my host. But lets start to do what I came here to do
In The Anime Department
Episode Guides
My Friend
SpinaZak238
has written 2 guides far out of Xeno Lugia's range for the time being. These guides are of the Red Gyarados Ep Duo which features Lance
Character BIOs
Well, last night I decided to do some more Character BIOs, as you may have noticed I have started doing people only seen in Japanese episodes so far but dont let that stop you, there is some real interesting stuff in them:
Lance
Dr. Nanaba
Bashou, Buson and Prof. Shiranui (Team Rocket from Raikou Special)
Dr. Akihabara
Himeka
Mikoko
Episode Pictures
Last week i asked Lugia to get me pics of the episode we have nothing about. The Arcanine one. And he did, we got tons of pics for it. These however cannot be used without permission: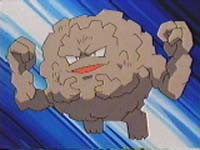 In The Main-site Department
The Chatroom
Well, the ever-vigilant Chatroom has moved onto a new server. For mIRC users who wish to go to the server type /server sauron.ca.us.webchat.org and then /join #spp. For people who dont have mIRC follow the link below. If you dont have Java loaded and you dont have mIRC download it at
mIRC.com
. It's Free. The chatroom is full of friendly ops that will be happy to answer your every question so why are you waiting here. Go straight to them. Just abide by the rules
Well Thats all for today. See Ya
We Are Finally Back
- 2-22-2002-02:22-EDT - Serebii
---
After 4 months of the server being down, I finally decided that MGON was taking too long. Luckily, my good friend
Kwesi
found me a host and I hope you all can send emails saying thanks. Just dont flood their mailbox. Anyway, there has been alot going on in the world since we went down, both Pokémon and Non-pokémon. Also, there will be some sections of the site that arent working. I am still uploading it even though i'm about to head off for school. So just wait if thats the case
Down To Business:
In The Anime Department
Episode Guides
Our Good Friend
Xeno Lugia
has been writing guides for the episodes every week even though Serebii.net isn't up. There are too many to List here so go to the
Episode Guide Section
and search through every guide from the Kakureon episode
Movie News
Well In the past couple of months there has been alot of news about the New Pokémon Movie. These features 3 new Pokémon. 2 Legendary Birds - Ratiosu (Blue Bird) and Ratiasu (Red Bird) and a Pre-evolved Wobbuffet - Sonano. Ratiasu & Ratiosu are in the Main film and Sonano in the Pikachu Short.
The Guardian Gods of the Water Capital - Ratiasu and Ratiosu
A Pika Pika Starlit Sky Camp
New Special Episode
Also Lately there has been news of a new Special coming up on December 30th in Japan. Our good friends The Mozz and Murgatroyd from the Pokémasters forums have allowed us to use their synopsis so do not take it:
Character BIOs
Well, in accordence with some of the episode pictures and a few tidbits of info I have added alot more Character BIOs. And with a few of the latest japanese episodes and the upcoming special, I have added 3 other people. These ones are at the top:
Jasmine
Pryce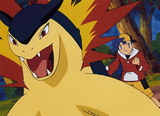 Eusine
Zane
Sakura
Zachary
Gligarman
Zack
Mary
Foster
Kenzo
Shiro
Chigusa
I have also updated some of the Character BIOs in accordence with some of the brand new Episodes in Japan. These are:
Richie
Butch And Cassidy
Ash Ketchum
NextOn Pictures
Since we were Last Up there has been a tremendous amount of NextOn pics. So many in fact that i cant really plonk them down onto this page so you have to follow the links below:
Episode Pictures
During September and Early October, Lugia got us some more episode pictures...although he seems to be ultra sleepy and misses alot of the episodes nowadays. These unfortunately are not allowed to be used. Here is the list of the ones he did. Click on it for the particular episode in question:
Intro Pictures
Lugia Was Kind Enough to also make pictures from the brand new intro. Like the Episode Pictures these Cannot Be Used. Here We Go:
Tons Of New Episode Titles
I have added quite alot new episode titles to the
Episode Guide
and the
Who's That Pkmn Guide
. There have also been alot of New US Titles also seen on those particular pages
In The Games Department
Some Smash Bros. Melee
A Lot Has Been Happening in the Smash Bros Melee world in the last few months, I have obtained hundreds of pictures featuring the main charcters and the 11 secret ones. I will be making a huge update to the Smash Brothers Melee section within the next week which will include a trophy page and character pages along with a massive updated to the picture page. But to wet your appetite I will put here 1 Picture, of the Character selection screen so that you know the secret characters and what you think they will be like. On a note, the reason why some are lower than the people next to them is because they are clones, as in basically the same attacks, just different strengths and weaknesses. Click the link for the picture so that it isnt spoilt for people who want the suprise of the secret characters when the game comes out
The Character Selection Screen! The 25 characters in their selective wonder
Crystal Animations
I have been Working On these and they are temporarily down for routine maintence
In The Site News Area
New Layout On The Cards
I have been asking around and a few people said that they would like Serebii.net to Have a New Layout So I will be experimenting in the next weeks and months so don't expect a new one immediately
The Chatroom
Well, the ever-vigilant Chatroom has moved onto a new server. For mIRC users who wish to go to the server type /server sauron.ca.us.webchat.org and then /join #spp. For people who dont have mIRC follow the link below. If you dont have Java loaded and you dont have mIRC download it at
mIRC.com
. It's Free. The chatroom is full of friendly ops that will be happy to answer your every question so why are you waiting here. Go straight to them. Just abide by the rules
Well Thats definately all for today. See Ya