Neo Revelation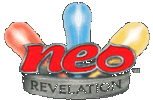 Original Release Date: September 21st 2001
Amount of Cards: 66 - 64 Normal, 2 Secret
The Neo Revelation set was the third second generation set. This set completed the introduction of all second generation Pokémon into the game. Although it focused more on the Johto Legendary Pokémon, it also had 3 further Unown cards.
It also introduced the concept of Shining Pokémon into the Trading Card game. These Pokémon are based upon the alternate coloured Pokémon in the games. You can only have one of each Shining Pokémon in your deck.
Neo Revelation is the first and only English set which did not have any Theme Decks come out with it.
Card List
Set Number
Picture
Card Name
Card Details
Neo Revelation
1 / 64
Ampharos

90HP
Weakness
Resistance
Retreat Cost

Neo Revelation
2 / 64
Blissey

120HP
Weakness
Resistance
Retreat Cost
-30

Neo Revelation
3 / 64
Celebi

50HP
Weakness
Resistance
Retreat Cost

Neo Revelation
4 / 64
Crobat

90HP
Weakness
Resistance
Retreat Cost
-30

Neo Revelation
5 / 64
Delibird

60HP
Weakness
Resistance
Retreat Cost
-30

Neo Revelation
6 / 64
Entei

80HP
Weakness
Resistance
Retreat Cost

Neo Revelation
7 / 64
Ho-Oh

90HP
Weakness
Resistance
Retreat Cost
-30

Neo Revelation
8 / 64
Houndoom

70HP
Weakness
Resistance
Retreat Cost
-30

Neo Revelation
9 / 64
Jumpluff

70HP
Weakness
Resistance
Retreat Cost
-30

Neo Revelation
10 / 64
Magneton

80HP
Weakness
Resistance
Retreat Cost
-30

Neo Revelation
11 / 64
Misdreavus

50HP
Weakness
Resistance
Retreat Cost
-30

Neo Revelation
12 / 64
Porygon2

70HP
Weakness
Resistance
Retreat Cost
30

Neo Revelation
13 / 64
Raikou

80HP
Weakness
Resistance
Retreat Cost

Neo Revelation
14 / 64
Suicune

70HP
Weakness
Resistance
Retreat Cost

Neo Revelation
15 / 64
Aerodactyl

60HP
Weakness
Resistance
Retreat Cost
-30

Neo Revelation
16 / 64
Celebi

50HP
Weakness
Resistance
Retreat Cost

Neo Revelation
17 / 64
Entei

60HP
Weakness
Resistance
Retreat Cost

Neo Revelation
18 / 64
Ho-Oh

90HP
Weakness
Resistance
Retreat Cost
-30

Neo Revelation
19 / 64
Kingdra

90HP
Weakness
Resistance
Retreat Cost

Neo Revelation
20 / 64
Lugia

90HP
Weakness
Resistance
Retreat Cost
-30

Neo Revelation
21 / 64
Raichu

80HP
Weakness
Resistance
Retreat Cost

Neo Revelation
22 / 64
Raikou

60HP
Weakness
Resistance
Retreat Cost

Neo Revelation
23 / 64
Skarmory

60HP
Weakness
Resistance
Retreat Cost
-30

Neo Revelation
24 / 64
Sneasel

60HP
Weakness
Resistance
Retreat Cost
-30

Neo Revelation
25 / 64
Starmie

70HP
Weakness
Resistance
Retreat Cost

Neo Revelation
26 / 64
Sudowoodo

60HP
Weakness
Resistance
Retreat Cost

Neo Revelation
27 / 64
Suicune

60HP
Weakness
Resistance
Retreat Cost

Neo Revelation
28 / 64
Flaaffy

70HP
Weakness
Resistance
Retreat Cost

Neo Revelation
29 / 64
Golbat

60HP
Weakness
Resistance
Retreat Cost
-30

Neo Revelation
30 / 64
Graveler

70HP
Weakness
Resistance
Retreat Cost

Neo Revelation
31 / 64
Jynx

60HP
Weakness
Resistance
Retreat Cost

Neo Revelation
32 / 64
Lanturn

80HP
Weakness
Resistance
Retreat Cost

Neo Revelation
33 / 64
Magcargo

80HP
Weakness
Resistance
Retreat Cost

Neo Revelation
34 / 64
Octillery

80HP
Weakness
Resistance
Retreat Cost

Neo Revelation
35 / 64
Parasect

60HP
Weakness
Resistance
Retreat Cost

Neo Revelation
36 / 64
Piloswine

90HP
Weakness
Resistance
Retreat Cost
-30

Neo Revelation
37 / 64
Seaking

70HP
Weakness
Resistance
Retreat Cost

Neo Revelation
38 / 64
Stantler

60HP
Weakness
Resistance
Retreat Cost
-30

Neo Revelation
39 / 64
Unown [B]

40HP
Weakness
Resistance
Retreat Cost

Neo Revelation
40 / 64
Unown [Y]

40HP
Weakness
Resistance
Retreat Cost

Neo Revelation
41 / 64
Aipom

40HP
Weakness
Resistance
Retreat Cost
-30

Neo Revelation
42 / 64
Chinchou

50HP
Weakness
Resistance
Retreat Cost

Neo Revelation
43 / 64
Farfetch'd

50HP
Weakness
Resistance
Retreat Cost
-30

Neo Revelation
44 / 64
Geodude

40HP
Weakness
Resistance
Retreat Cost

Neo Revelation
45 / 64
Goldeen

40HP
Weakness
Resistance
Retreat Cost

Neo Revelation
46 / 64
Murkrow

40HP
Weakness
Resistance
Retreat Cost
-30

Neo Revelation
47 / 64
Paras

40HP
Weakness
Resistance
Retreat Cost

Neo Revelation
48 / 64
Quagsire

70HP
Weakness
Resistance
Retreat Cost
-30

Neo Revelation
49 / 64
Qwilfish

60HP
Weakness
Resistance
Retreat Cost

Neo Revelation
50 / 64
Remoraid

40HP
Weakness
Resistance
Retreat Cost

Neo Revelation
51 / 64
Shuckle

40HP
Weakness
Resistance
Retreat Cost

Neo Revelation
52 / 64
Skiploom

60HP
Weakness
Resistance
Retreat Cost
-30

Neo Revelation
53 / 64
Slugma

50HP
Weakness
Resistance
Retreat Cost

Neo Revelation
54 / 64
Smoochum

30HP
Weakness
Resistance
Retreat Cost

Neo Revelation
55 / 64
Snubbull

50HP
Weakness
Resistance
Retreat Cost
-30

Neo Revelation
56 / 64
Staryu

40HP
Weakness
Resistance
Retreat Cost

Neo Revelation
57 / 64
Swinub

40HP
Weakness
Resistance
Retreat Cost
-30

Neo Revelation
58 / 64
Unown [K]

40HP
Weakness
Resistance
Retreat Cost

Neo Revelation
59 / 64
Zubat

40HP
Weakness
Resistance
Retreat Cost
-30

Neo Revelation
60 / 64
Balloon Berry

Pokémon Tool



Attach Balloon Berry to 1 of your Pokémon that doesn't have a Pokémon Tool attached to it.
Neo Revelation
61 / 64
Healing Field

Stadium



This card stays in play when you play it. Discard this card if another Stadium card comes into play. If another card with the same name is in play, you can't play this card.
Neo Revelation
62 / 64
Pokémon Breeder Fields

Trainer




Neo Revelation
63 / 64
Rocket's Hideout

Stadium



This card stays in play when you play it. Discard this card if another Stadium card comes into play. If another card with the same name is in play, you can't play this card.
Neo Revelation
64 / 64
Old Rod

Trainer




Neo Revelation
65 / 64
Shining Gyarados

100HP
Weakness
Resistance
Retreat Cost
-30

Neo Revelation
66 / 64
Shining Magikarp

30HP
Weakness
Resistance
Retreat Cost