08-01-2015 10:23 GMT / 05:23 EST by Serebii
This update will be amended throughout the day so be sure to check back. If you have any ideas for the site, be sure to send them in
Omega Ruby & Alpha Sapphire have been out for a few weeks now, and the Chatroom has been rife with discussion while the WiFi Chatroom has been a place for battles, trades, Secret Bases and Friend Safari hunting, so be sure to visit them. Our Forums have also had these discussion and are a bustling trade and competitive section for the games. Be sure to like our FaceBook Page.
Last Update: 15:12 GMT
Edit @ 11:02: Contrary Serperior | Edit @ 15:12: Episode Pictures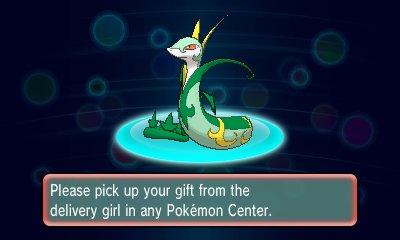 In The Games Department
Pokémon Omega Ruby & Alpha Sapphire -
For those of you with the Japanese Omega Ruby & Alpha Sapphire games, the latest event has officially begun. This event offers a Serperior with its Hidden Ability of Contrary, which hasn't been obtainable before today. This distribution is obtained via a shared Serial Code which was given away with Pokémon Get☆TV a couple of weeks ago. The code is POKEMON497 and is usable once per game until November 30th 2015. No international release has been announced for this event yet..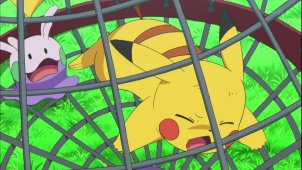 In The Anime Department
Pokémon XY - Episode Pictures
As usual, I have done pictures from the episode that aired in Japan today. This episode features Ash & co. encountering a Goomy who had been separated from its home after it was attacked by Ariados. The AniméDex has been updated with the contents of this episode. Click the picture to go to the gallery but be warned however as they contain spoilers.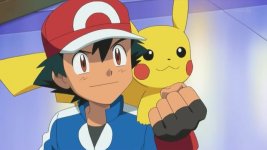 In The Anime Department
Pokémon XY - Character Biography
With the episode that just aired in Japan, I have been able to update a biography. This biography is for the character Ash and details a Pokémon that he obtained in todays episode, as well as some spoilers from the new opening that aired with the episode today. Click the image to go to the biography, but be warned as it contains spoilers