12-08-2015 06:10 BST / 01:10 EDT by Serebii
This update may be amended throughout the day so be sure to check back. If you have any ideas for the site, be sure to send them in
With the generation continuing and Nationals coming up globally, and the Chatroom has been rife with discussion while the WiFi Chatroom has been a place for battles, trades and Friend Safari hunting, so be sure to visit them. Our Forums have also had these discussion and are a bustling trade and competitive section for the games. Be sure to like our FaceBook Page.
Last Update: 17:02 BST
Edit @ 06:25: Mega Evolution Act 4 | Edit @ 15:17: Summary | Edit @ 17:02: Rayquaza Event Details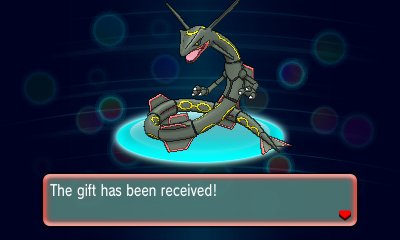 In The Games Department
Pokémon - Shiny Rayquaza
Following the surprise release last night of the Shiny Rayquaza over the Nintendo Network for North American Pokémon Omega Ruby & Alpha Sapphire games, an official release has come out detailing that this distribution is set to end on September 14th giving just over a month to get it. Get it while you can
Edit @ 17:03: It has also been confirmed to run across the UK in Smyths storesfrom August 24th to September 20th 2015 as a Serial Code event. Edit @ 17:34: The German distribution for Rayquaza will run from August 31st to September 28th 2015 at participating retailers. Spanish, French, Italian and other European distributions for Shiny Rayquaza remain unclear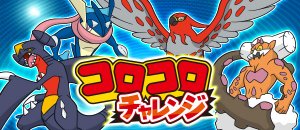 In The Games Department
Pokémon - CoroCoro Challenge
A new Battle Competition has been announced. This is the CoroCoro Challenge and is only for Japan, specifically only for elementary school age kids. It runs standard VGC rules with entry running from August 27th to September 25th and the battles running from September 25th to September 28th. The top 32 players from both West Japan and East Japan get an invite to a special CoroCoro Challenge competition in real life in November and then further entry into the annual Pokémon Dragon Challenge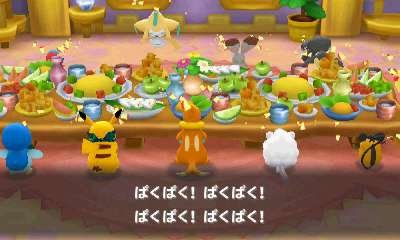 In The Games Department
Pokémon Super Mystery Dungeon
A plethora of new information and screenshots have been released about Pokémon Super Mystery Dungeon. This information mostly follows on from the information revealed in CoroCoro on Monday. while the screenshots provide direct feed imagery. Click the image to go to our pre-release screenshot page
Edit @ 06:15: It confirms that as before, you can send out mail to be rescued if you fall in a dungeon. As seen in trailers, there are multiple villages as a base across multiple continents that you use Lapras to navigate between such as Gentle Town and Waiwai Town on the Water Continent. It's confirmed that Hawlucha runs a shop where you can teach your Pokémon moves and now even change their ability. Kangaskhan runs a Pokémon Café in Waiwai Town and will give you thank you presents when you help Pokémon out. Klefki will open Treasure Chests for you and as with Gates to Infinity, Cofagrigus will buy Gold bars you find in dungeons from you.
Meowth has a special theater where you enter a dungeon with special rules. These dungeons are difficult to complete but a video of your completion of it can be uploaded to the Internet.
There's a new feature called Co-operation. If all your allies are surrounding an opponent and you go to attack, all Pokémon simultaneously attack which does decent damage and removes type resistance
Edit @ 06:17: Finally, it confirms that, like the previous game, there's a special Jukebox where you can listen to all the game's music, with the music you find increasing over time. In addition to that, you can play the music with your headphones while the 3DS is in Sleep Mode
Edit @ 11:28: Created a page for New Mechanics
Edit @ 11:58: Created preliminary pages for the Continents found in game. These pages will have more details added when we get further information.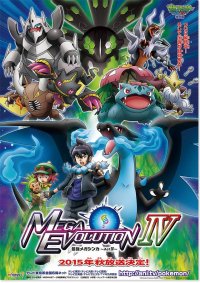 In The Anime Department
Pokémon XY - Mega Evolution ~Act 4~
The first details of the upcoming Mega Evolution special have been revealed. It is confirmed that the special features the green blob Pokémon. It has been revealed that this is Mega Evolution special is bringing the story to its climax. Here's a small summary
Alain's journey in pursuit of becoming the strongest once again takes him to the Kalos region. Wanting to become even stronger, he bets his Mega Ring and Mega Stone on being able to defeat 10 Mega Evolution users in a row. Alain throws him into battle. Mairin is worried sick about Alain. And Mairin's partner, Hari-san the Chespin, meets a mysterious being. It all leads up to something seriously major... We've finally reached the final act of the story! Don't miss the shocking climax!!
In addition to that, a new trailer was released for this special