29-01-2015 09:09 GMT / 04:09 EST by Serebii
This update may be amended throughout the day so be sure to check back. If you have any ideas for the site, be sure to send them in
X & Y have been out for months now, and the Chatroom has been rife with discussion while the WiFi Chatroom has been a place for battles, trades and Friend Safari hunting, so be sure to visit them. Our Forums have also had these discussion and are a bustling trade and competitive section for the games. Be sure to like our FaceBook Page.
Last Update: 17:15 GMT
Edit @ 11:25: Episode Title | Edit @ 12:17: Episode Pictures | Edit @ 15:51: Pokkén Tournament | Edit @ 17:15: Manga Dex Update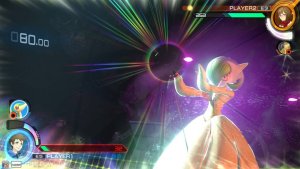 In The Games Department
Pokkén Tournament
The official site updated today with some new minor information about Pokkén Tournament. This information is about Support Pokémon and revealed that Frogadier and Eevee are part of the third set of Support Pokémon usable in the Location Tests this weekend.
Frogadier uses Water Pulse which rapidly shoots out discs while Eevee uses Helping Hand which boosts your attack power and restores health.
Edit @ 16:10: Some more details were given in regards to special moves of the Pokémon. As such, they were added to our Playable Pokémon page. We'll bring more on these as and when they come
In The Games Department
Pokémon Art Academy - Cosplay Pikachu Template Distribution
For those of you with Pokémon Art Academy in Japan, the latest template is due to end on Sunday. This template is provides imagery of all five of the Cosplay Pikachu. This template is accessed in the Free Paint mode of the game and runs until February 1st 2014. It is used in conjunction with a special competition in the games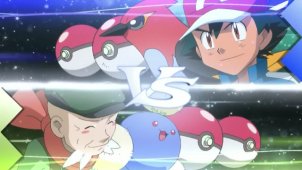 In The Anime Department
Pokémon XY - Episode Pictures
As usual, I have done pictures from the episode that aired in Japan today. This episode features Ash challenging the Coumarine City Gym Leader, Ramos, to a battle. The AniméDex has been updated with the contents of this episode. Click the picture to go to the gallery but be warned however as they contain spoilers.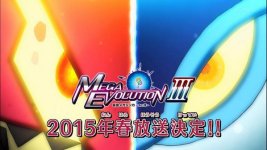 In The Anime Department
Pokémon XY - Mega Evolution III
Following its reveal a few months ago, we have the release date for the special episode of the anime: Pokémon XY - ~Mega Evolution III~ by a special calendar listing it on this day. This special will air on TV Tokyo on Thursday March 19th 2015 during the slot normally held for the standard anime. This episode continues on from the previous Mega Evolution special featuring Alain and Steven with the awakening of Mega Rayquaza. We'll bring more as it comes.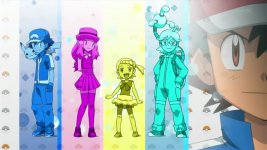 In The Anime Department
Pokémon XY - Episode Titles
The official TV Tokyo website has revealed another episode title for an upcoming episode. This episode is due to air on March 5th 2015. No further details are currently known, but it does focus on Team Rocket, Jessie and Wobbuffet
Episode 866: Being Lost and Torn is the Road to Separation!? Jessie and Wobbuffet!!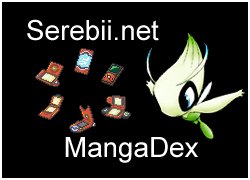 In The Manga Department
Pokémon Special - Pokédex
With the recent volumes of the manga, as well as the chapters featuring on Black 2 & White 2, X & Y and Omega Ruby & Alpha Sapphire, Coronis has kindly sent in an update to our comprehensive Pokémon Special Pokédex featuring all of these Pokémon. The MangaDex has, as such, been updated with the inclusion of Kalos Pokémon. Click the image to go to the database.