01-11-2016 05:09 GMT / 01:09 EDT by Serebii
Be sure to check the previous updates. This update may be amended throughout the day so be sure to check back. If you have any ideas for the site, be sure to send them in
With the new generation upcoming, and the Chatroom has been rife with discussion while the WiFi Chatroom has been a place for battles, trades and Friend Safari hunting, so be sure to visit them. Our Forums have also had these discussion and are a bustling trade and competitive section for the games. Be sure to like our FaceBook Page.
Last Update: 13:08 GMT
Edit @ 05:59: Pokémon XY&Z Title | Edit @ 06:15: Pokémon Shuffle Events | Edit @ 10:12: Genesect Event | Edit @ 11:06: Croagunk in Pokkén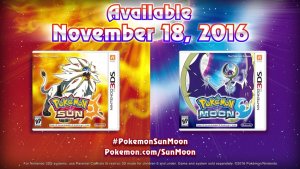 In The Games Department
Pokémon Sun & Moon
For those of you with a Japanese, North American or Australian 3DS, the games Pokémon Sun & Pokémon Moon are now available to preload. This will allow for the game to be downloaded ahead of launch on November 18th 2016 so it can be played as soon as it goes live. It requires 3.2GB to download
10:08: It is now live in Europe, offering 12 Quick Balls as a gift for downloading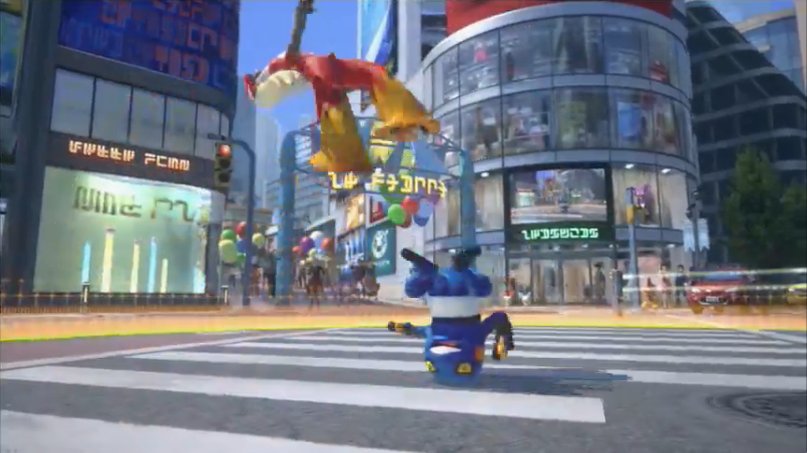 In The Games Department
Pokkén Tournament
Today a special NicoNico stream aired for Pokkén Tournament and within this, revealed a brand new character which will be available to play in the arcade game. This Pokémon is Croagunk, which was previously just a support Pokémon. It goes live in Japanese arcades on November 10th 2016. It is a Speed character. We'll provide a trailer shortly
Edit @ 13:08: Trailer has been released

Footage
Pokkén Tournament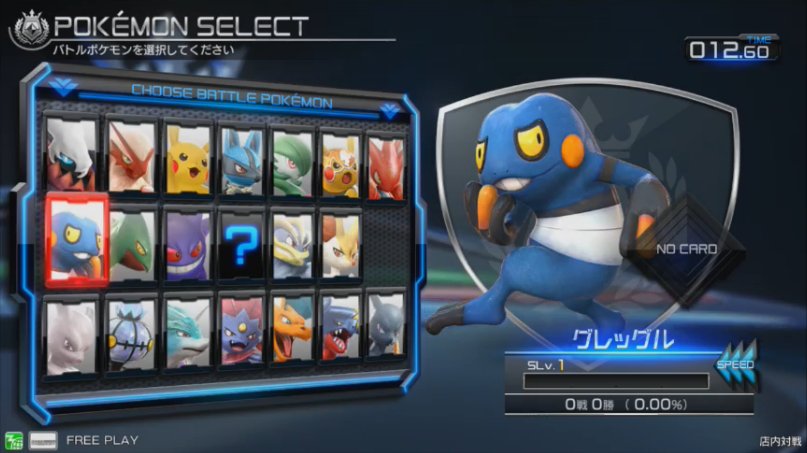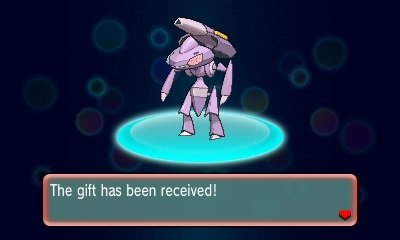 In The Games Department
Pokémon - Genesect Distribution
The Genesect Distribution has begun globally. This distribution offers a special Level 100 Genesect to all players of Pokémon X, Y, Omega Ruby & Alpha Sapphire. Unlike the last two Mythical distributions, this one is distributed via code obtained in stores. The codes can be redeemed until November 24th 2016. They are found in the following places
United States - Gamestop - November 1st through November 24th
Canada - EBGames - November 1st through November 24th
United Kingdom - GAME - November 1st through November 24th - Note: Some stores are having issues printing the codes at time of writing
Australia & New Zealand - EBGames - November 1st through November 24th
Spain - GAME - November 1st through November 24th
Germany - Gamestop - November 1st through November 24th
France - Micromania - November 2nd through November 28th
Italy - Gamestop - November 1st through November 24th
Belgium - Nintendo Zone in Game Mania, FNAC CORA and Smartoys - November 1st through November 24th
Austria - Gamestop - November 2nd through November 24th
Netherlands - Nintendo Zone in Game Mania - November 1st through November 24th
Finland, Sweden, Norway & Denmark - BR Stores - November 15th
Switzerland - Gamestop - November 1st through November 24th
Portugal - FNAC Stores - November 1st through November 24th
South Africa - BT Games - November 1st through November 24th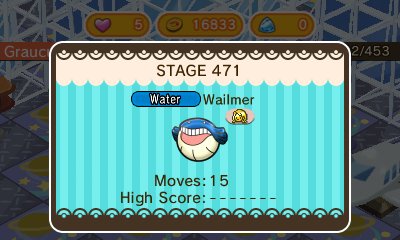 In The Games Department
Pokémon Shuffle - New Stages
The latest update to Pokémon Shuffle has come and includes many brand new stages for the 3DS version. We're currently working through them and will be adding them to our Location page and our Pokémon Listings so keep checking back. In addition to that, Pokémon Shuffle Mobile has added more stages, once again bringing it in line with the 3DS version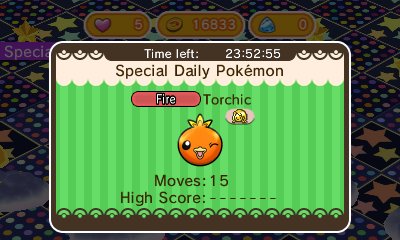 In The Games Department
Pokémon Shuffle - Events
A few brand new challenges have begun on Pokémon Shuffle and Pokémon Shuffle Mobile.
First is a new set of Daily Winking Pokémon, which are running until November 8th 2016. Tuesday is Torchic, Wednesday is Treecko, Thursday is Mudkip, Friday is Castform and Monday is Pikachu (Sleeping)
Next, Hitmontop has begun a run until November 15th. It's the first time to catch it
Next, a Pokémon Safari has begun. It brings in Carvanha, Sharpedo, Spinda, Cherubi and Cherrim which have been obtainable before, but now adds in Sunkern and Sunflora. It runs until November 15th 2016
Finally, Machamp and Manaphy have both begun repeat runs until November 15th 2016.
All of these require the version 1.3.26 to download. Our Pokémon listings have been updated with these Pokémon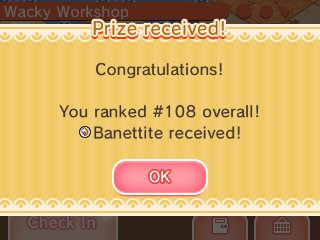 In The Games Department
Pokémon Shuffle - Events
If you were one of the lucky players worldwide who ranked in the Mega Banette competitive stage over the past week, then the Banettite is now available to be received. The Attack Power, Mega Speedup and Raise Max Level for the higher ranked players will also be obtained. If you didn't qualify, then you can redeem an Attack Power. To get these items, simply Check In between now and Novembe 8th 2016 at 06:00 UTC and you will receive the item.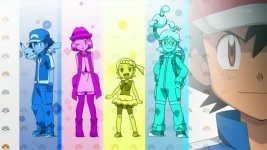 In The Anime Department
Pokémon XY & Z - Episode Titles
A TV guide in Japan has revealed another new episode title, this time for the fourty-ninth episode of Pokémon XY & Z, a standalone special. This episode is set to air on November 10th. The episode features Clemont meet up with the Striaton City Gym Leader, and Ash's former travelling companion, Cilan.
XYZ Special: The Ultimate Duo! Clemont and Cilan!!