09-08-2016 05:23 BST / 00:23 EDT by Serebii
This update will be updated throughout the day. If you have any ideas for the site, be sure to send them in
With the new generation upcoming, and the Chatroom has been rife with discussion while the WiFi Chatroom has been a place for battles, trades and Friend Safari hunting, so be sure to visit them. Our Forums have also had these discussion and are a bustling trade and competitive section for the games. Be sure to like our FaceBook Page.
Last Update: 18:20 BST
Edit @ 07:07: Pokémon Shuffle | Edit @ 07:13: CoroCoro | Edit @ 08:34: Pokémon Comaster Update | Edit @ 17:18: Shiny Yveltal & Xerneas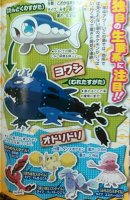 In The Games Department
Pokémon
The first images from CoroCoro have leaked and have revealed the latest news on Sun & Moon. As always, do note that translations are preliminary while we work on them. The little sandcastle is called Sunabaa while the big one is called Shirodesuna. Both are Ghost/Ground-type. Pre-evolved Bewear is called Nuikoguma and remains Normal/Fighting-type. and the fish is Yowashi is Water-type and appears to have the ability to change its appearance from its Single Form into a larger fish, its School Form. It also confirms Alolan Meowth & Marowak. Alolan Meowth is Dark-type while Alolan Marowak is Fire/Ghost-type.
We also see the first bits of the antagonist team, Team Skull. Its boss is called Guzma and the girl is Plumeri
Edit @ 07:31: It also confirms that next month's issue will contain a poster featuring Rockruff's "Secret Evolution".
07:47: Alolan Meowth developed after being bred by the royal family of Alola. Alolan Marowak developed in response to its natural predators in order to resist them.
18:20: Due to clearer images cropping up, we have a few new descriptions. Nuikoguma is very popular among women and children, and tops the lists of Pokemon people want to meet. It hates being touched and will kick and struggle to resist. It's very powerful, but once it evolves into Bewear it truly gains herculean strength
Sunabaa is a grudge that dwells inside a pile of sand turns into a Pokemon. Truly a terrifying creature
Shirodesuna steals the life force from other Pokemon. Those Pokemon's grudges turn into a new Sunaba. We'll bring more as it comes
| | |
| --- | --- |
| Pokémon | Pokémon |
| | |
| Pokémon | Pokémon |
| | |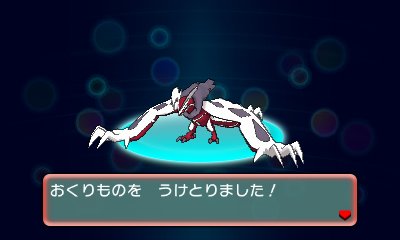 In The Games Department
Pokémon - Shiny Xerneas & Yveltal
It has been announced that if you attend Gamescom next week in Cologne, you will be able to pick up a code card. This code card comes with two codes on it, one for Shiny Xerneas, one for Shiny Yveltal. These distributions match the ones that have been given across Europe lately. You cannot redeem them if you have already redeemed those codes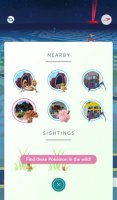 In The Games Department
Pokémon GO
With the new patch, some users such as Toki767 have started to be able to test the new form of tracking on Pokémon GO. With the new tracking system, alongside the Sightings which may show Pokémon in the wild, areas may come up which showcase a Pokémon and their nearest PokéStop. If you tap them, the game will zoom out and show you the location, allowing you to properly hunt them down. If you move out of range, it will disappear and if the Pokémon flees, you will get a notification saying so. It's currently unclear how close to the PokéStop each Pokémon is to be. Other wild Pokémon will appear under Sightings and be within 700 foot of the player. This is still in testing which is why not all players will be seeing it so things may change before it's rolled out to all players. We'll bring more as it comes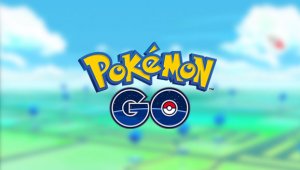 In The Games Department
Pokémon GO
A new collaboration has been announced for Pokémon GO. Following the McDonalds restaurants becoming PokéStops in Japan, another company has signed a deal. This time, the TOHO cinema chain is set to have most of their cinemas across Japan become PokéStops. This is only outside and not within the theatres themselves to stop people interrupting others who are watching the movies. The promotion will begin at a later point in the year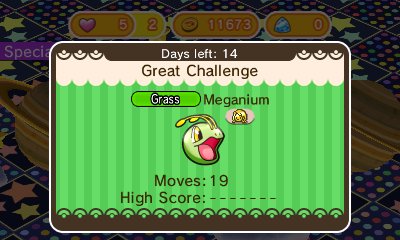 In The Games Department
Pokémon Shuffle - Events
A few brand new challenges have begun on Pokémon Shuffle and Pokémon Shuffle Mobile.
First up, the Meganium stage has begun. This is the first chance to get it. It runs until August 23rd 2016
Next, the Zygarde 50% Forme Escalation Battle has begun a repeat run with new prizes. This stage runs until August 23rd 2016
Next, the Pokémon Safari that includes Gible, Gabite, Garchomp, Staryu, Starmie, Furfrou and Phione is beginning a repeat run until August 23rd 2016 Next, the Tornadus stage has begun a repeat run. This stage can be played onced a day and gets easier to catch. After catching it, it may drop a Thundurus Skill Booster or a Mega Speedup. It runs until August 16th
Next, the Mew stage has begun a repeat run until . If have caught Mew already, you may receive Mew Skill Boosters.
All of these require the version 1.3.17 to download. Our Pokémon listings have been updated with these Pokémon
In addition to this, a special Login Bonus has been confirmed with the listings for each day. The items are as follows
August 9th: 1000 Coins
August 10th: 10 Hearts
August 11th: 1 Disruption Delay
August 12th: 1 Jewel
August 13th: 1 Mega Start
August 14th: 1 Moves + 5
August 15th: 1 Time + 10
August 16th: 1 Skill Swapper
August 17th: 1 Skill Booster M
August 18th: 1 Raise Max Level
August 19th: 1 Exp Point Booster S
August 20th: 1 Exp. Points * 1.5
August 21st: 1 Attack Power
August 22nd: 1 Mega Speedup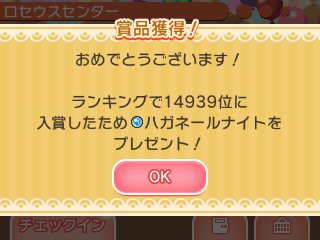 In The Games Department
Pokémon Shuffle - Events
If you were one of the lucky players worldwide who ranked in the Mega Steelix competitive stage over the past week, then the Steelixite is now available to be received. The Attack Power, Mega Speedup and Raise Max Level for the higher ranked players will also be obtained. If you didn't qualify, then you can redeem an Attack Power. To get these items, simply Check In between now and April 19th 2016 at 06:00 UTC and you will receive the item.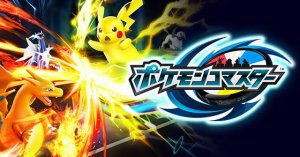 In The Games Department
Pokémon Comaster - Update
The smartphone game, Pokémon Comaster, has had a new version update. This update brings the game up to Version 1.2.1. This patch does some minor fixes for some Fusion issues, as well as the functionality of the Trevo. It also adds the special Pikachu Carnival special event and Latios (EX), Latias (EX) Slaking (R) and Corphish (UC) have been added to the Trevo. A special Four Pack Trevo has also been added for a limited time to give better chances at getting EX Figures. It requires 200 Diamonds to access. Full patch notes have been added to our section and our Figures Listing has been updated with the changes.