19-08-2016 12:23 BST / 04:23 EDT by Serebii
Be sure to check the last two updates for huge news. This update will be updated throughout the day. If you have any ideas for the site, be sure to send them in
With the new generation upcoming, and the Chatroom has been rife with discussion while the WiFi Chatroom has been a place for battles, trades and Friend Safari hunting, so be sure to visit them. Our Forums have also had these discussion and are a bustling trade and competitive section for the games. Be sure to like our FaceBook Page.
Last Update: 17:45 BST
Edit @ 14:06: Pokémon World Championships Day 1 | Edit @ 17:15: World Championships Reveal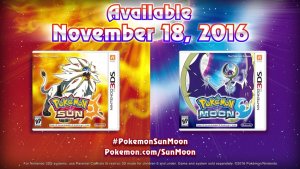 In The Games Department
Pokémon Sun & Moon
During the Opening Ceremony, a new Pokémon called Crabrawler was revealed. This is a Fighting-type Pokémon with the abilities Hyper Cutter and Iron Fist. It also revealed the names of the sandcastle Pokémon, Sandygast and Palossand with the new ability Water Compaction which boosts Defense by 2 when hit with a Water-type move, and Bewear's pre-evo, Stufful
Edit @ 18:00: Updated our New Pokémon page
In The Games Department
Pokémon
During the Pokémon World Championships Opening Ceremony, it was revealed that Pokémon GX cards are to hit the Card game on the expansion. They are strong and have GX attacks. They can be damaging and you can only use one GX attack per game.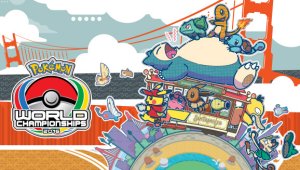 In The Games Department
Pokémon World Game Championships 2016
Today marks the first day of the Pokémon World Championships and, for the first year and like US Nationals, the entire event is going to be officially streamed by The Pokémon Company International across four different streams. Each game has got its own individual stream and there will be a stream that switches between the two
All streams begin shortly before 18:00 BST / 13:00 EDT / 10:00 PDT / 03:00 AEST, while the Opening Ceremony is on the Main Stream an hour before at 17:00 BST / 12:00 EDT / 09:00 PDT / 02:00 AEST
Click the following links to go to the respective streams
Pokémon World Championships - Main Stream
Pokémon Video Game World Championships
Pokémon Trading Card Game World Championships
Pokkén Tournament World Championships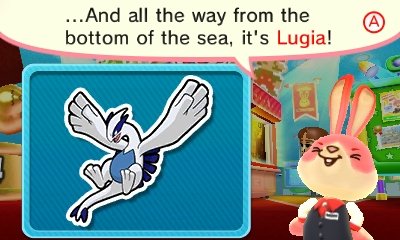 In The Games Department
Nintendo Badge Arcade
The free piece of Nintendo 3DS software, Nintendo Badge Arcade, had its weekly update in Europe and with this update, it has added several new badges panels, all of which were previously released in Japan. Our section has a full list of badges so click the image to go to the section.