20-10-2016 07:34 BST / 02:34 EDT by Serebii
Be sure to check the previous updates. This update may be amended throughout the day so be sure to check back. If you have any ideas for the site, be sure to send them in
With the new generation upcoming, and the Chatroom has been rife with discussion while the WiFi Chatroom has been a place for battles, trades and Friend Safari hunting, so be sure to visit them. Our Forums have also had these discussion and are a bustling trade and competitive section for the games. Be sure to like our FaceBook Page.
Last Update: 15:04 BST
Edit @ 10:20: Alolan Persian | Edit @ 12:29: Episode Pictures | Edit @ 12:47: Nintendo Badge Arcade | Edit @ 13:02: N's Darmanitan Event | Edit @ 15:03: Nintendo Switch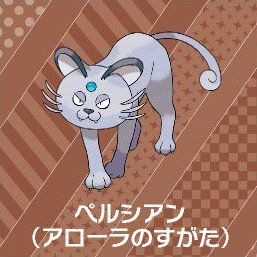 In The Games Department
Pokémon Sun & Moon
A new Alola Form has been revealed. This Alola Form is of Alolan Persian, the evolution of Alolan Meowth and was revealed on the front cover of the upcoming Alolan Pokédex guide to be released in Japan on December 14th 2016. Full details of this Pokémon have yet to be revealed but we will post should they come so keep checking back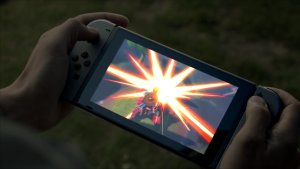 In The Games Department
New Nintendo Console
The next piece of Nintendo hardware has been announced. Formerly known through the codename NX, this device is the Nintendo Switch. It's a home console device that can have the controller separate from the console for portable gaming on the go. Last month, The Pokémon Company CEO, Tsunekazu Ishihara, confirmed that they were developing Pokémon games for this hardware.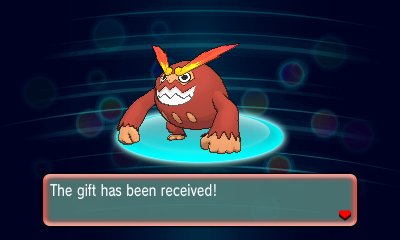 In The Games Department
Pokémon Omega Ruby & Alpha Sapphire - N's Darmanitan
For those of you who participated in the recent Unova Classic Battle Competition, the entry gift to all qualifying players is due to end on Monday. This gift is a Darmanitan based on the Darmanitan used by the mysterious character N in Black & White, and catchable in Black 2 & White 2. Our Event Database has been fully updated with details of this event.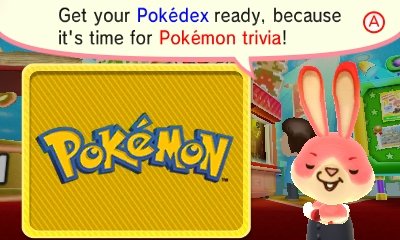 In The Games Department
Nintendo Badge Arcade
The free piece of Nintendo 3DS software, Nintendo Badge Arcade, had its weekly update in North America and with this update, it has added a new badges panel and will be adding more Pokémon panels over the coming week, all of which were previously released in Japan. Our section has a full list of badges so click the image to go to the section.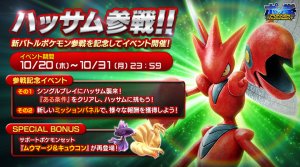 In The Games Department
Pokkén Tournament Arcade
A new update has come to the arcade version of Pokkén Tournament. This event runs from today until October 31st and adds the brand new Pokémon, Scizor, into the fold. It also adds a special Extra Battle to the Single Player for you to face against Scizor. If you beat it, you get a special title. A fourth Mission Panel has also gone live which gives various Halloween related items for your avatar and titles. The Mismagius and Ninetales Support set is also now obtainable again if it wasn't obtained during a previous distribution and there are a myriad of new outfit items that will come through Special Bonus.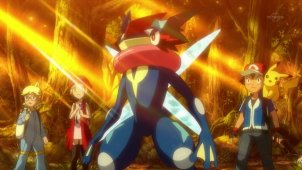 In The Games Department
Pokémon XY & Z - Episode Pictures
As usual, we have done pictures from the episode that aired in Japan today. This episode features Ash & Co. getting ambushed by the Team Flare Admin, Xerosic, who manages to kidnap Clemont. The AniméDex has been updated with the contents of this episode. Click the picture to go to the gallery but be warned however as they contain spoilers.