25-02-2016 07:42 GMT / 02:42 EST by Serebii
This update may be amended throughout the day so be sure to check back. If you have any ideas for the site, be sure to send them in
With the generation continuing and Nationals coming up globally, and the Chatroom has been rife with discussion while the WiFi Chatroom has been a place for battles, trades and Friend Safari hunting, so be sure to visit them. Our Forums have also had these discussion and are a bustling trade and competitive section for the games. Be sure to like our FaceBook Page.
Last Update: 20:01 GMT
Edit @ 10:15: Nintendo Badge Arcade | Edit @ 11:20: Episode Pictures | Edit @ 13:16: Delibird Reminder | Edit @ 14:02: Trademarks Found | Edit @ 14:06: Ranger Virtual Console
In The Games Department
Pokémon Sun & Moon
A European Trademark site has added new listings today for two new possible game titles, complete with logos. These logos are Pokémon Sun and Pokémon Moon. It is not currently known if these are to be the games revealed in tomorrow's Pokémon Direct or if this is just a placeholder like many game titles that have come before such as Pokémon Brown, Pokémon Amethyst and so forth. We'll bring more news as it comes. Please note, this is currently unconfirmed
Edit @ 20:01: Various domains have been registered by Nintendo of America and Nintendo of Europe for these games in various different languages, all of which currently redirect to the official site, Pokemon.com. This doesn't confirm this news yet, but does add possibilities.
| | |
| --- | --- |
| Pokemon: Sun | Pokemon: Moon |
| | |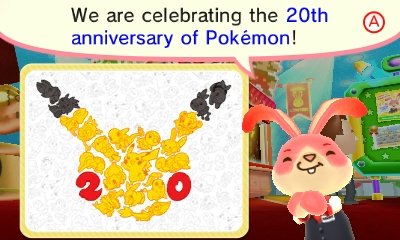 In The Games Department
Nintendo Badge Arcade
The free piece of Nintendo 3DS software, Nintendo Badge Arcade, had its weekly update in North America and has added a variety of new badges featuring various Pokémon including the first Mega Evolution badges outside of Japan. This is to celebrate the Pokémon 20th Anniversary. Our section has full listings up to now so be sure to check it out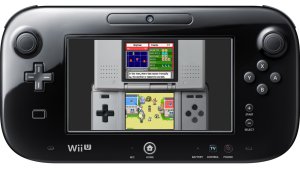 In The Games Department
Pokémon Ranger - Virtual Console
For those of you with a European Wii U, the classic game, Pokémon Ranger is now available on the European Nintendo Wii U eShop. Pokémon Ranger requires 93.9MB to download and costs Ł8.99 / €9.99 and requires 87.9 MB to download. We covered this game in full on its initial release back in 2006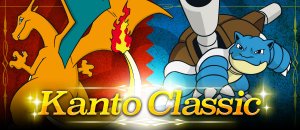 In The Games Department
Pokémon - Battle Competition
Registration for the next Battle Competition has begun. This is the Kanto Classic. This competition is a Single Battle competition and runs classic rules where you can only use the original 151 Pokémon aside from Mewtwo and Mew and you cannot use items on your Pokémon as well as only using 6 Pokémon. Registration runs from February 25th through March 3rd while battles run from March 4th through March 6th. All entrants get a special Dragonite
This Dragonite is based on Lance's Dragonite in Red/Green/Blue. It is Level 62 with the ability Inner Focus and the moves Agility, Slam, Barrier & Hyper Beam. Before now, it couldn't learn the move Barrier, despite Lance's Dragonite having that move in Red, Green and Blue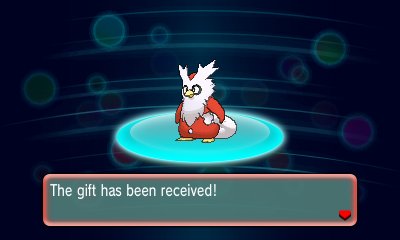 In The Games Department
Pokémon Omega Ruby & Alpha Sapphire
For those of you participated in the Festive Feud Battle Competition back in December, the entry gift of a special Delibird that is holding the Relic Gold item is set to end at 23:59 UTC on Monday February 29th. This event gives the Relic Gold item which cannot be obtained in standard play of Pokémon X, Y, Omega Ruby or Alpha Sapphire.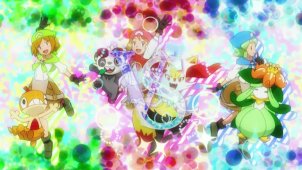 In The Anime Department
Pokémon XY & Z - Episode Pictures
As usual, we have done pictures from the episode that aired in Japan today. This episode features Serena entering another Pokémon Showcase in order to earn her final key. The AniméDex has been updated with the contents of this episode. Click the picture to go to the gallery but be warned however as they contain spoilers.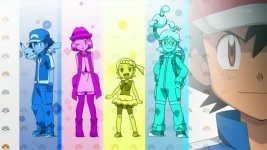 In The Anime Department
Pokémon XY & Z - Episode Titles
The TV-Kun Magazine has revealed another new episode title, this time for the ninteenth episode of Pokémon XY & Z. This episode is set to air on March 24th and will be followed by a one week break on March 31st.
Episode 916: Aria VS Serena! Open the Door to the Future!!