01-02-2017 06:42 GMT / 01:42 EST by Serebii
This update may be amended throughout the day so be sure to check back. If you have any ideas for the site, be sure to send them in
With the new generation out, the Chatroom has been rife with discussion while the WiFi Chatroom has been a place for battles, trades and Friend Safari hunting, so be sure to visit them. Our Forums have also had these discussion and are a bustling trade and competitive section for the games. Be sure to like our FaceBook Page.
Last Update: 06:58 GMT
Edit @ 06:58: Second Chance Genesect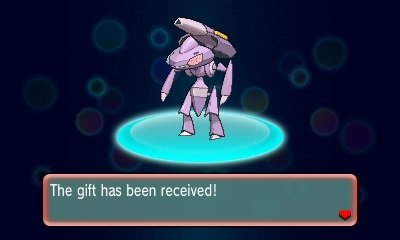 In The Games Department
Pokémon XYORAS - Genesect Event
For those of you in Europe, Australia & North America, a second chance event for Genesect has gone live in both North America and Europe on XY & ORAS. In North America, this is through the code GENESECT20 and in Europe it's through the code GENESECT2016 and these codes can be redeemed until February 28th 2017. It won't work if you obtained Genesect during the events held around the world late last year.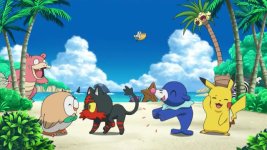 In The Anime Department
Pokémon Sun & Moon - Episode Titles
A TV guide in Japan has revealed the next new episode title from Pokémon Sun & Moon. This episode is set to air on February 23rd, following a break on February 16th. The episode features Ash returning to Kukui's to discover that Rockruff has been injured
Episode 958: Scratchmark Hill, Rockruff and Lycanroc!!