14-12-2017 01:03 GMT / 20:03 EST by Serebii
This update may be amended throughout the day so be sure to check back. If you have any ideas for the site, be sure to send them in
Since the release of Pokémon Ultra Sun & Ultra Moon, the Chatroom & Discord Chat has been rife with discussion while the WiFi Chatroom has been a place for battles & trades, so be sure to visit them. Our Forums have also had these discussion and are a bustling trade and competitive section for the games. Be sure to like our FaceBook Page.
Last Update: 14:10 BST
Edit @ 07:36: Line Stamps | Edit @ 11:07: Episode Pictures | Edit @ 14:10: Pokémon Crystal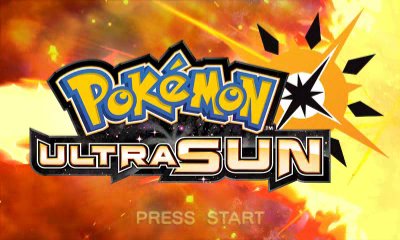 In The Games Department
Pokémon Ultra Sun & Ultra Moon - Version 1.1 Patch
The first patch for Pokémon Ultra Sun & Ultra Moon has gone live. This patch takes the game to Version 1.1 and is required to use all online functions and requires 539 Blocks. The patch fixes a number of bugs that have existed in the game, mostly dealing with moves
It fixes a bug where Ion Deluge no longer functions
It fixes a bug where Wide Guard reduced damage from all Z-Moves instead of just Clangorous Scales
It fixes a bug where the first move is deleted if you teach a Pokémon with 3 or fewer moves a move at the Move Tutor
It fixes a bug where the game would periodically freeze shortly after selecting Litten as your Starter Pokémon
All Battle Videos from before this patch will unfortunately be unable to function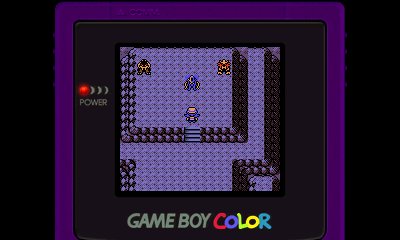 In The Games Department
Pokémon Crystal - Virtual Console
Pokémon Crystal has been confirmed for release on the Virtual Console on January 26th 2018. This will have connectivity with the Generation 7 games and also encounter Celebi within the game. In the Japanese version, when you beat the Elite Four and go to the Pokémon Communication Center in Goldenrod City, you'll be gifted with the GS Ball. It's currently unclear what the method will be in America and Europe
A physical version will come in Europe on January 26th 2018 which contains the download code in a box, while in Japan a Physical edition is coming with a magnet based on its cartridge, stickers and a poster of all the Pokémon
We covered this game in full back in 2000 so be sure to check our section for full details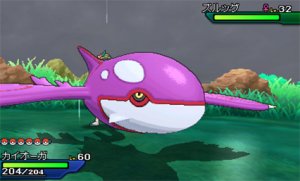 In The Games Department
Pokémon Ultra Sun & Ultra Moon
We have further confirmation on the details of the upcoming Shiny Kyogre and Groudon events in Japan. These Pokémon will be distributed via Serial Code in Aeon, Tsutaya, Amazon, WonderGoo, Yodobashi and other stores including Pokémon Centers from January 13th through to March 5th, with the codes being redeemable until March 28th. Pokémon Ultra Sun players will receive Shiny Kyogre while Pokémon Ultra Moon players will receive Shiny Groudon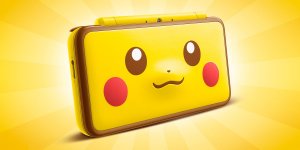 In The Games Department
Pokémon Consoles
It has been confirmed that the Pikachu 2DS XL, released in Japan earlier this year, is to be released in Europe on January 26th 2018 for the usual price.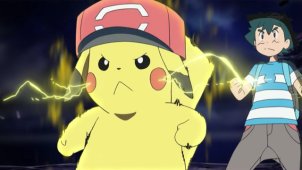 In The Anime Department
Pokémon Sun & Moon - Episode Pictures
As usual, we have done pictures from the episode that aired in Japan today. This episode features Ash & Co. still in Ultra Space trying to rescue Lusamine from the grasp of Nihilego. The AniméDex has been updated with the contents of this episode. Click the picture to go to the gallery but be warned however as they contain spoilers.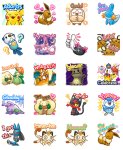 In The Pokémon Department
Pokémon - LINE Stickers
For those of you who have the social media app, LINE on your iOS, Android or Windows Mobile devices, The Pokémon Company has today put out a new set of stickers for the app. These stickers are part of the Pokémon Chat Pals series. This pack costs 240¥/$1.99/Ł1.49 to download
| | |
| --- | --- |
| LINE | LINE |
| | |