22-09-2017 06:34 BST / 01:34 EDT by Serebii
This update may be amended throughout the day so be sure to check back. If you have any ideas for the site, be sure to send them in
Since the reveal of Pokémon Ultra Sun & Ultra Moon, the Chatroom & Discord Chat has been rife with discussion while the WiFi Chatroom has been a place for battles & trades, so be sure to visit them. Our Forums have also had these discussion and are a bustling trade and competitive section for the games. Be sure to like our FaceBook Page.
Last Update: 20:35 BST
Edit @ 08:47: 3DS Theme | Edit @ 12:57: Ultra Sun & Ultra Moon | Edit @ 15:28: Pokkén Tournament Gift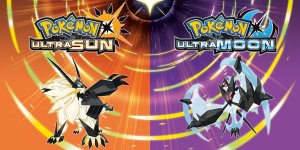 In The Games Department
Pokémon Ultra Sun & Ultra Moon
The next Ultra Sun & Ultra Moon information has come out revealing over 400 Alola Pokédex Pokémon as well as a new PokéRide, Mantine Surf, which allows for you to surf between the islands. It confirms Mina has her own Trial. We also have confirmation of Alolan Marowak being a Totem Pokémon. Houndoom is exclusive to Pokémon Sun while Manectric is exclusive to Pokémon Moon
Edit @ 14:14: Added various new pictures to our Pre-Release Screenshot Gallery
Edit @ 14:26: Created a preliminary page on the Island Trials
Edit @ 14:39: Created a preliminary page on the PokéRide & Mantine Surf
Edit @ 14:49: Created a preliminary page on the Alola Photo Club
Edit @ 15:05: Created a preliminary page on the Version Exclusive
Edit @ 15:21: Created a preliminary page on the Alola Pokédex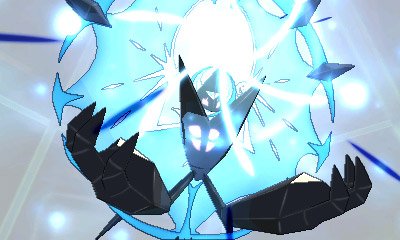 In The Games Department
Pokémon Ultra Sun & Ultra Moon
Takara Tomy have posted information about figures releasing of the upcoming forms of Necrozma, the Dusk Mane Necrozma and the Dawn Wings Necrozma. With this, they have inadvertently revealed that Necrozma is to keep the types of Solgaleo and Lunala, becoming Psychic/Steel and Psychic/Ghost type in the respective forms. It also revealed the height and weight of these forms. Dusk Mane Necrozma is 3.8m tall but weighs 460kg, twice that of Solgaleo while Dawn Wings Necrozma is 4.0m and weighs 350kg, an increase of 230 on Lunala. As this is a merchandise leak, it's currently not 100% but is a likely indicator of future types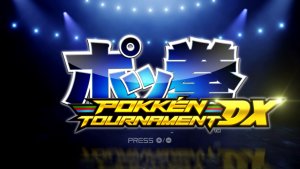 In The Games Department
Pokkén Tournament DX - Coverage Day 2
Pokkén Tournament DX is out worldwide today and so our game coverage is on going. As usual, I'll be posting the main focal points here. Don't worry as blatant spoilers will NOT be on the home page.
Edit @ 06:34: Created the page on the game's story
Edit @ 08:00: Created a page on Team Battles
Edit @ 09:08: Created a page on Cheer Skills
Edit @ 11:35: Created a page on Avatar Customisation. This page will be updated with new attire and backgrounds as they are uncovered using amiibo and Mission Panels
Edit @ 13:45: Created a preliminary page on amiibo Functionality. This page will be updated with more as we get it
Edit @ 15:52: Created a page on Special Codes
Edit @ 16:16: Updated the Avatar Customisation with the Special Code items
Edit @ 18:23: Created a page on LAN Mode - Event Mode
Edit @ 20:35: Created a preliminary page on Mission Panels. This will be updated as more panels are unlocked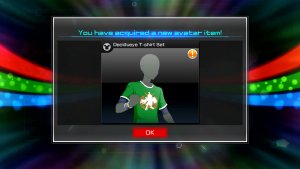 In The Games Department
Pokkén Tournament DX - Coverage Day 2
A special code has been revealed. This code provides 20 T-Shirts, one for each character playable in the game except for Shadow Mewtwo. This code is accessed through the Special Code feature of the game and works in all regions. There are two codes, one for Male Trainers, the other for Female Trainers. The codes are: TC2JY22VBQUU (Male) & J7XEEQLYNDMT (Female)
Edit @ 15:30: Two more codes were revealed for Leather Jackets by Nintendo UK: NQLMEMRGX37X & 6GSSALLDM9RL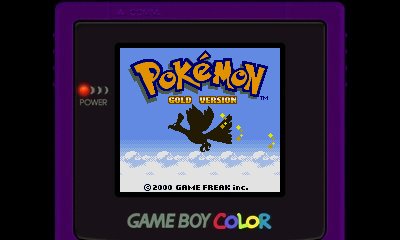 In The Games Department
Pokémon Gold & Silver
Today is the release of Pokémon Gold & Silver globally, with it live in all regions except North America where it'll go live at Noon ET. We covered these games in full long ago including our recently updated Generation 2 Pokédex and Pokéarth, as well as various other pages detailing the contents of the game including Legendary Pokémon, Gyms and more . Click our image to go to the Gold & Silver section.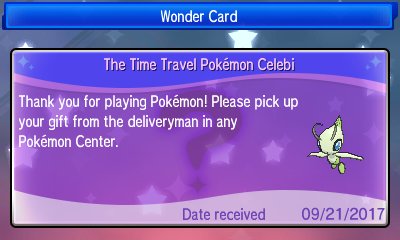 In The Games Department
Pokémon Sun & Moon - Celebi
To tie in with the Virtual Console release of Pokémon Gold & Silver tomorrow, the distribution for Celebi has gone live in North America, following being live in Europe and Japan yesterday. This distribution is Level 30 with the moves Heal Bell, Safeguard, Future Sight and Ancient Power. The code is obtainable until 21st September 2018 by purchasing Gold or Silver on the Nintendo 3DS eShop and redeemable until October 31st 2018 and can be redeemed in Sun, Moon, Ultra Sun & Ultra Moon.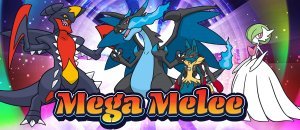 In The Games Department
Pokémon Sun & Moon - Battle Competition
Battles for the next Battle Competition have begun. This is the Mega Melee competition. This is a Single Battle competition using rules where you can only use Pokémon that can Mega Evolve, excluding Mewtwo, Rayquaza and Diancie. Transferred Pokémon are allowed. Items including Mega Stones & Z-Crystals are also allowed. All Pokémon will be raised to Level 50 for the duration of the competition and you only bring 1 Pokémon out of your 6 to battle. Battles will run from September 22nd to September 24th. All entrants will get the 50 Battle Points. Click the image to go to our Online Competition section with a full list of eligible Pokémon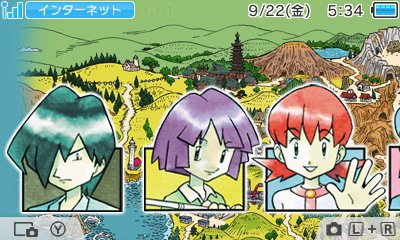 In The Games Department
Pokémon Gold & Silver
For those of you in Europe and Japan, the Pokémon Gold & Silver - Cast theme is now available on the My Nintendo rewards site in exchange for 100 Platinum Coins. This theme has the Gold & Silver Pokémon Gym music and features artwork of all Gym Leaders and various characters from Johto in the games. It is available on My Nintendo until 8am GMT on January 1st 2018 in Europe and 11pm JST on January 8th 2018 in Japan